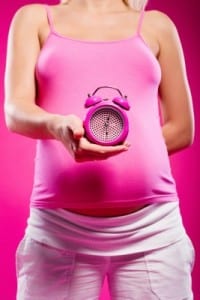 Want to avoid a premature birth? Then you might be interested in learning that a new study suggests that conceiving in the spring results in a higher risk of premature birth. In contrast, a summertime conception actually boosts the odds that a baby will be born with a healthier weight.
Published in the Proceedings of the National Academy of Sciences, the recent study collected data on 1.4 million births of nearly 650,000 moms in New York City, New Jersey and Pennsylvania who'd had more than one child at different times of the years. The researchers then used the conception times of each children to see how they related to the overall birth outcomes.
The new study adds to a growing list of studies that indicate pregnancy conception timing can actually influence the overall health of a baby when born. For example, there have been studies that have linked birth month to intelligence, mental health, longevity of life, even wealth of a child later on.
Unfortunately, a closer look at some these studies revealed that some of them had a potential flow: the lack of consideration to socioeconomic status, which has been found to have a great deal of influence on the overall life outcomes of children. Professor Janet Currie and Dr. Hannes Schwandt from Princeton University, authors of the recent study, say they avoided that problem by comparing sibling from the same parent.
"By focusing on births to the same mother, our work provides evidence that there are seasonal patterns in birth weight and gestation that are not entirely driven by the fact that women with different characteristics tend to give birth at different times," the researchers wrote in the journal.
However, despite their careful considerations on socioeconomic status, researchers are unsure of why exactly the link between conception month and birth outcomes exist. They believe, however, that there was a definite link between infections with the flu during pregnancy and early births. And because the flu is most common in the northern hemisphere is most common in the northern hemisphere during January and February, often carrying on throughout the next couple of months, it could explain why late spring conceptions are more likely to be born earlier.
"Because influenza is known to cause premature labor, these infants are at higher risk of short gestation," the researchers wrote.
However, by waiting until late summer – July or August – to get pregnant, it seems that women in the northern hemisphere can increase the odds of boosting their baby's birth weight by about eight grams. Again, there's no clear reason for that, other than the fact that women who conceive during these months tend to gain more weight (possibly because of the colder weather in the winter).
"Our results may have some implications for public policy, because they suggest that seasonal variations in nutrition matter for birth outcomes, even in rich countries, and that flu shots might be effective in fighting the seasonal deterioration in length of gestation," researchers said.
Related Articles:
---
[ad]