Tiny Love's 3 in 1 Rocker Napper is a convenient sleeping space for your baby that doubles as a play space for them as well!
Perfect for families that are low on space, the 3 in 1 Rocker Napper can be adjusted to three positions for your baby's comfort.
Out of the box, there is a bit of assembly required and you will need a screwdriver to get the napper assembled. When I took all of the pieces out of the box, I was a little concerned about how long it would take me to put it together. It did, however, only take about 15 minutes to put together, which was a pleasant surprise. Most of the pieces just snap together, with the exception of the actual base of the bed.  That is where you need the screwdriver, which made sense as this is where all the weight of the napper goes and you want it to be as secure as possible.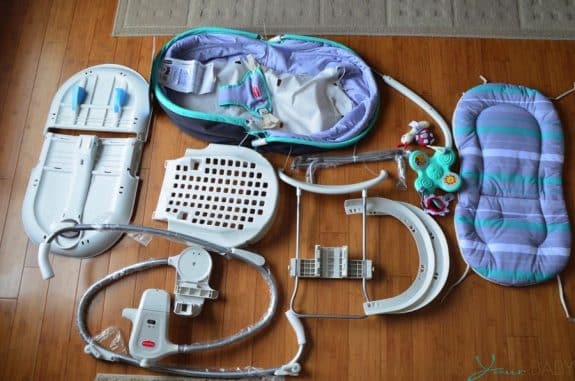 Once together I was pretty excited about how great this bed is.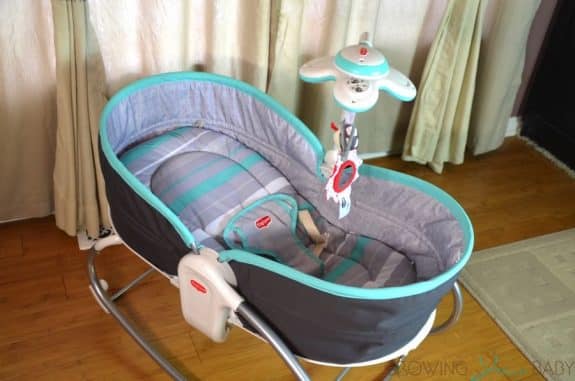 From birth parents can use the 3 in 1 Rocker Napper as a quick sleep space for their baby. There is a 3-point harness to keep them in place and the sides create a cozy nook that keeps them safe from outside interference.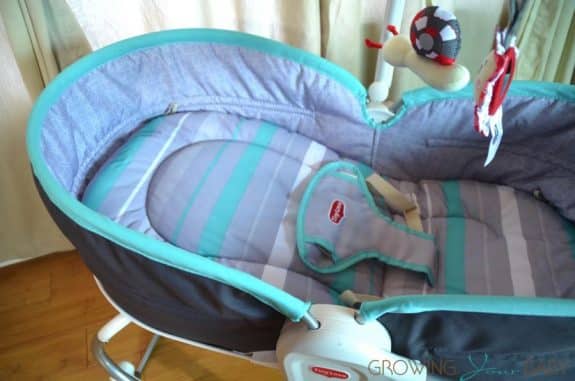 The bed does sit at 180 degrees, which isn't completely flat but more reclined. This is great for little ones who have issues with reflux(GERD).
The napper can be fixed in the stationary position or parents can flip the frame up to allow the whole bed to rock slightly. It doesn't rock on its own, and it isn't a huge rocking motion, but it does create a soothing motion for fussy babies. Parents can also turn on the calming vibrations throughout the seat.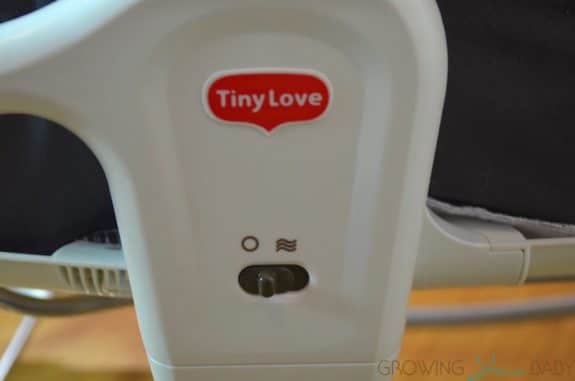 As your child gets older the napper can be positioned to two higher recline positions to give them a better view of the world.
Tiny Love has also added an entertainment center to the center of the napper that features a rattling snail and flowery mirror.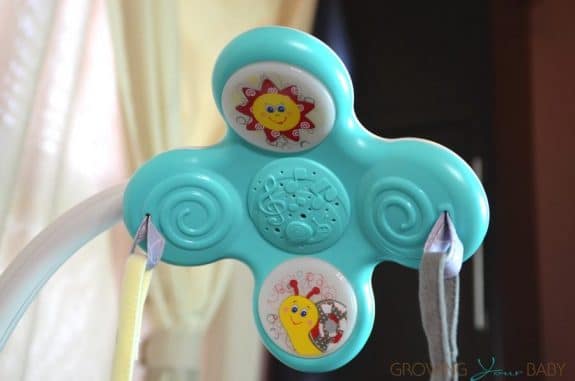 It doesn't spin, but it has lights and plays 9 different tunes.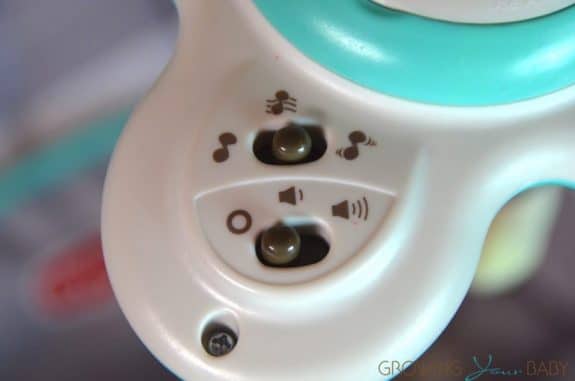 We really love this napper.  It is compact enough to move from room to room and takes less room than a bassinet.
Parents can use it anywhere and it grows with your child as they get older(up to 40lbs)!
For more information please visit Tiny Love's Site. 
---
[ad]