Tori Spelling and Dean McDermott were spotted shopping at the Malibu market on Sunday with their kids Liam, Stella, Finn, and Jack.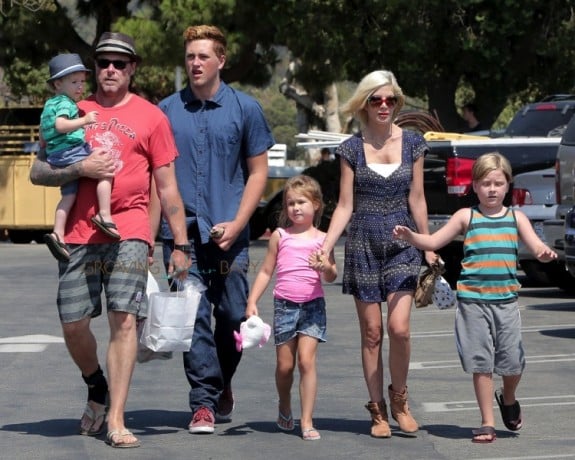 Tori was cute in a blunt cut that she did herself last week. The actress shared the news of her new coif on twitter saying,
Here's my new hair cut.I chopped it all off myself last nite at midnite. #FutureHairStylist #ShortHairDontCare #MultitaskingMama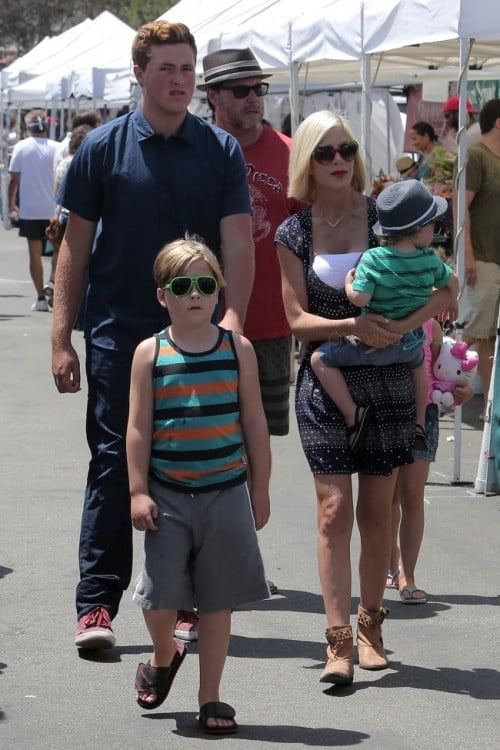 Multitasking indeed! Aside from running around after 4 kids Tori has been filming her new TV show with Jennie Garth called Mystery Girls.
On a bit of a break, Tori and Dean have been spotted spending lots of time together as a family hitting the beach, theme parks and the zoo.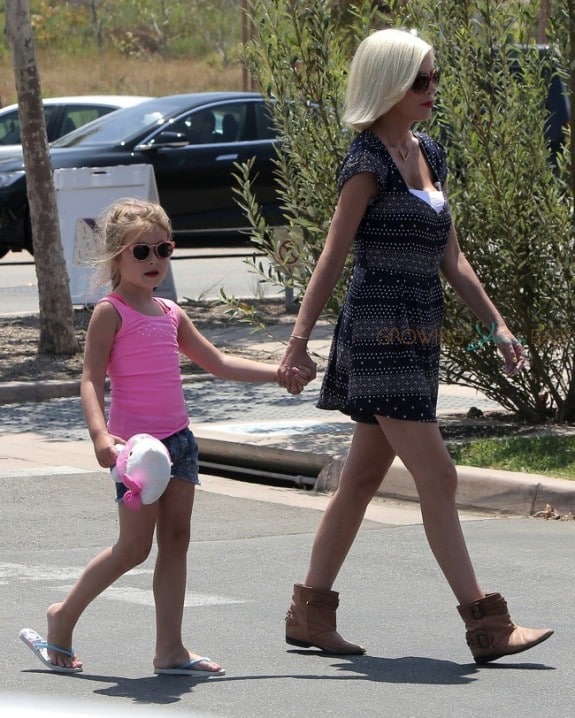 Apart from a few months at the beginning of the year, Tori recently revealed that they are working on their marriage.
"It's a work in progress," Spelling told US Magazine of their relationship at during a press tour in L.A last month. "We're definitely committed to being a family. We're working on things."
Good for them. I love that they're fighting for their family!
{FAME/FLYNET}