Mattel creates a variety of toys for various brands like Disney, Nickelodeon and Marvel. The introduction of new movies, expansion of popular shows and the continued success of long standing characters is keeping the toy maker very busy in 2014. In addition, they are expanding their own Hot Wheels, Barbie, Monster High and Ever After collections.
Here is a look at what you can expect for 2014!
Dora & Friends
Dora is growing up(again)!  This fall, Nickelodeon will launch Dora and Friends Into the City!, a brand-new preschool series featuring the iconic Dora character in new adventures, with new friends and a new interactive curriculum. Set in the enchanted city of Playa Verde, Dora attends school and is at the center of a peer group that works together to give back to the community – having both real-life and magical adventures along the way.
To accompany the new show Mattel has created 8″ character dolls, Magic Adventure Charms and a Cafe playset.
Based on the Arco Iris Cafe? from the Dora & Friends television show, the cafe? is Dora's favorite place to go and celebrate with her friends after a day of exciting adventures! The playset features two floors of play, sparkling lights, over 35 sounds and phrases in English & Spanish and a song from the television show! Also included is a poseable Dora figure, cafe? furniture, snack bar treats, six magical charms and a charm bracelet that looks just like Dora's!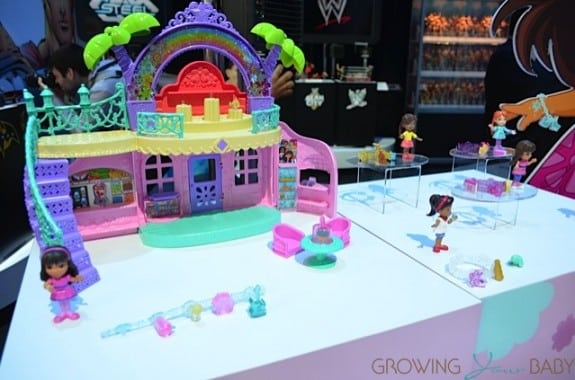 Fans can collection all of the characters from Dora & Friends, each dressed in their signature outfit from the show, and an adventure charm that can be used with Fisher-Price® Dora and Friends charm bracelets and Fisher- Price® Talking Dora and Smartphone!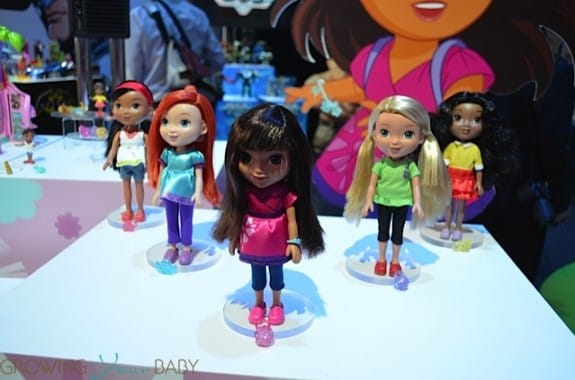 Sofia the First
Sofia the First is Disney Junior's little girl princess, from the popular preschool television series. Sofia is an average girl whose life transforms when her mother marries the king, and Sofia learns that looking like a princess isn't all that hard but behaving like one must come from the heart. Sofia is relatable — girls can play along, as they discover together, what it takes to become a princess.
This Fall Mattel will introduce Sofia's Magical Royal Prep Academy and a Tea Party 10″ Feature Doll.
The Magical Prep Academy is a multi-level playset boasting colorful themed rooms, including music and art classrooms, a formal dining area, and even a rooftop deck.  It features three floors (with nine rooms) and a working elevator!  Includes Princess Sofia character and removable decor(such as furniture, kitchenware, and even a grand piano!) Available in September 2014 for $79.99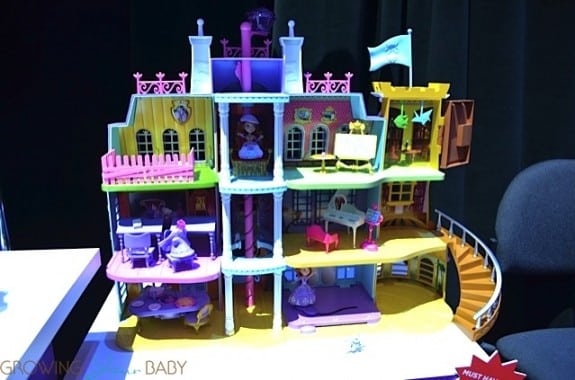 The Tea Party Doll will include a golden, tiered dessert tray and picnic basket, which opens to store the tea pot, two tea cups, two cupcakes and a pink-and-white picnic blanket. Available in September 2014 for $45.99
Frozen & Disney Princesses
Anna and Elsa captured our hearts in Frozen this Summer. In stores now, girls can have their very own figure dressed in glittery fashions from the film. Each character plays a song and lights up when a girl holds her hands.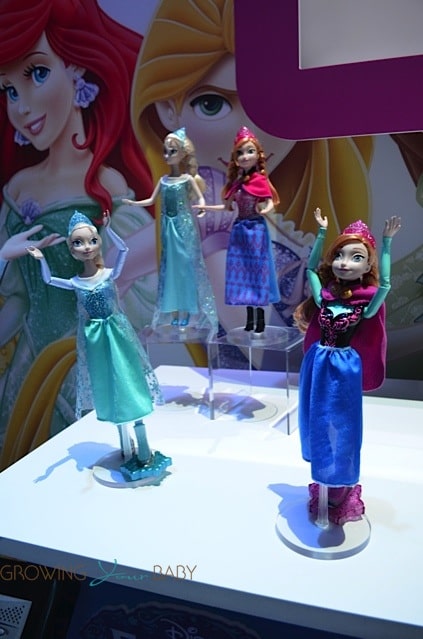 In July Mattel will introduce the Disney Princess Glitter Glider Castle Playset($39.99). Cinderella and Gus can slide down two winding slides and glide around the ballroom, get ready for the ball and slide down to the spinning dance floor. Three additional princesses($7.99) and their pets(Ariel and Flounder; Sleeping Beauty and her adorable owl; and Rapunzel and Pascal) will be offered as additional sets to join Cinderella in her castle.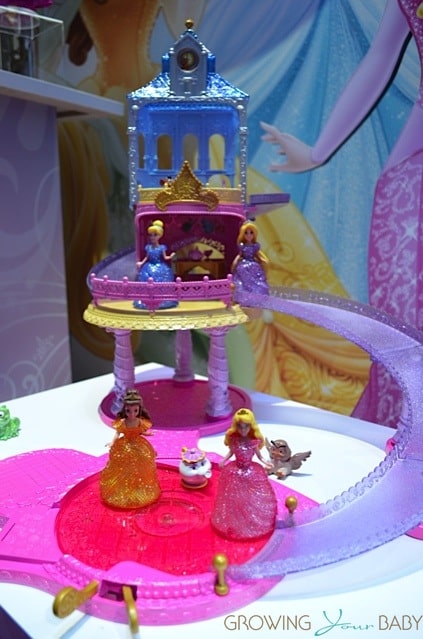 Welcome to Minnie's Magical Bow Sweet Home—adorned with pink, frills, bows,and of course, polkadots! Step through the front door to hear the doorbell chime, then press the button at the base to hear Minnie Mouse greet you with sweet and welcoming phrases. Walk up the grand staircase to take a tour of her home complete with 4 floors and 5 rooms of play! Available Fall 2014 for $49.99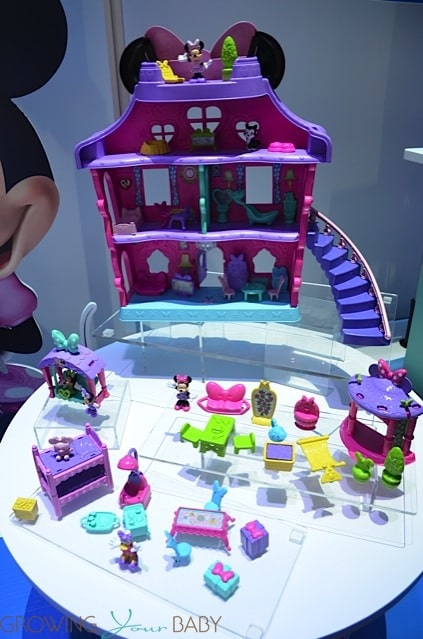 Jake and the Never Land Pirates continues to be a popular pick with pre-schoolers. This fall kids will be able to help Jake battle the mummy Pirate at a mysterious Shipwreck Falls. This cool ship is an innovative new playset with three different levels of battle play areas as well as lights and sounds, secret trap doors, two battle areas, 3 levels of play, and hidden treasure. Available Fall 2014 for $49.99
Barbie
Barbie® Entrepreneur – After 150 + careers Barbie® doll has finally decided to start a business of her own! Her "smartphone," tablet and briefcase are the tools of her trade and always by her side. Ready for the next big pitch, Barbie® Entrepreneur doll wears a sophisticated dress in signature pink that features modern color blocking and a sleek silhouette. Available June 2014 $12.99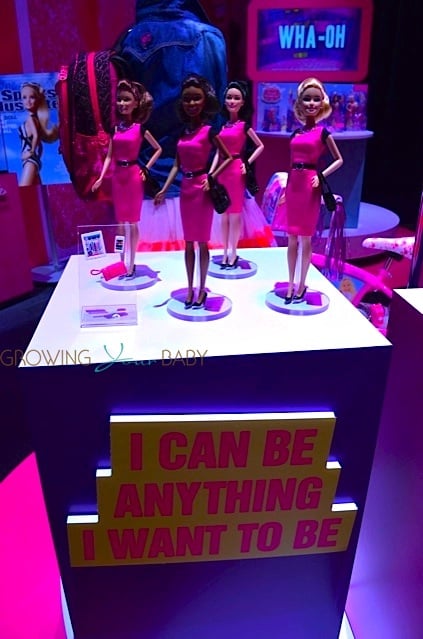 Barbie® Loves Girl Scouts Assortment These keepsake dolls wear Girl Scout-inspired uniforms with Barbie® signature style (meaning plenty of pink touches!).Sweet accessories include a Girl Scout sash with badges, iconic Girl Scouts beret, and a handy tote bag with Girl Scout messaging. Available August 2014 $12.99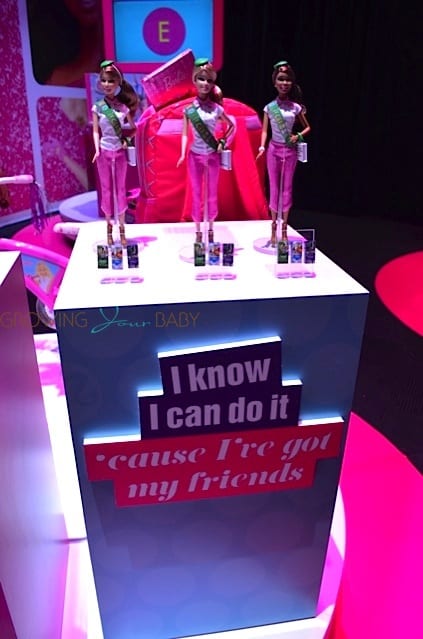 Barbie® doll and her BFFs – Barbie® best friends forever – take street style to new heights of haute! Choose from four unique looks and identify with which style you like best!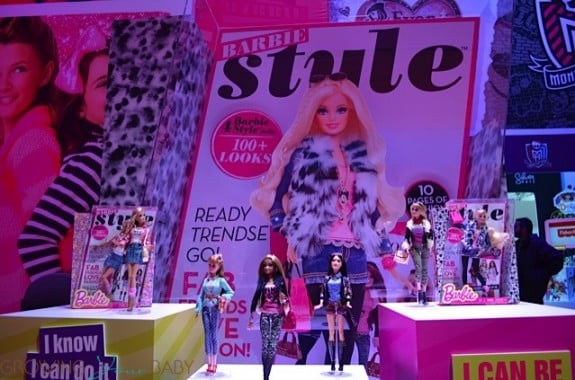 Ever After High
Mattel's Ever After High® inspires girls to have the courage and confidence to make their own choices, rewrite their destiny and create their own "happily ever after.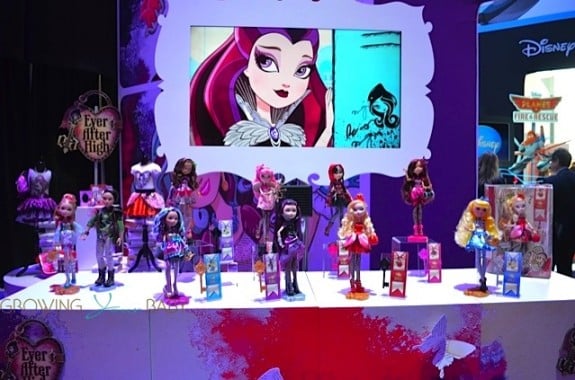 The offspring of some of the most popular fairy tale characters, these middle school students still face all of the challenges that kids today face.
The cast is composed of two types: the "Royals", characters who look forward to the destinies promised to them, which mainly includes princesses and other 'liked' protagonists, and the "Rebels", characters with either less favorable destinies, have a problem which prevents them from following their parents, or are fond of the idea of writing their own destinies.
Monster High
Monster High® is a world where freaky flaws are celebrated, girls are encouraged to embrace their imperfections and the best thing a girl can be is herself.
In 2014 Mattel expands the collection with black carpet stars, Inner Monster Feature Assortment, Fusion Doll Assortment and a new castle!
In a freaky twist of adventure, our favorite Monster High® ghouls get accidentally fused together in ways never seen before! Choose from Lagoonafire (a mix of Lagoona Blue and Jinafire Long), Dracubecca (a fusion of Draculaura and Robecca Steam), Cleolie (a combination of Cleo de Nile and Toralei), Clawvenus (a blend of Clawdeen Wolf and Venus McFlytrap) and Neighthan Rot (a unicorn-zombie boy). Available in June for $20.99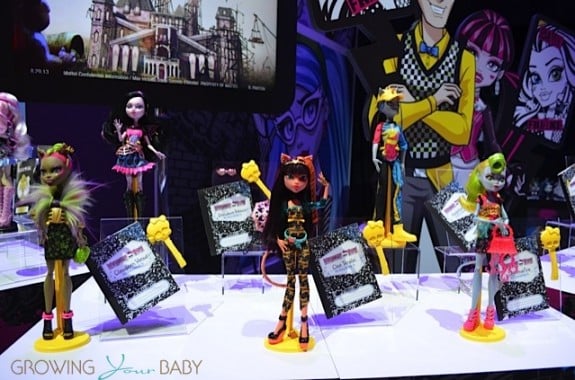 Customize the expressions of these creepy cool creatures by changing their eyes, facial expressions and their fashions! Sets include one full doll with eye-changing feature, one interchangeable faceplate,a peggable/ interchangeable skeleton and chest plate, inner piece count, over-the-top fashion, accessories, purse, doll stand, brush and fill-in-the-blank diary. Available in June for $21.99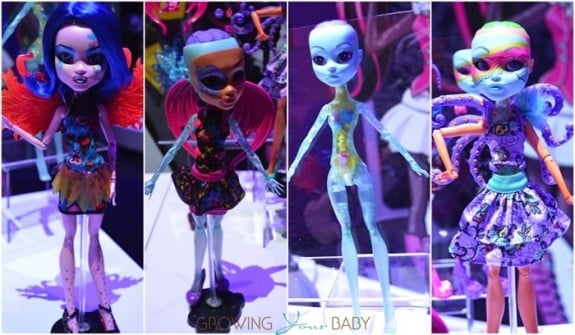 Monster High Frights Camera Action New Stars Doll Assortment. Frights,Camera,Action!These new stars are set to top the fear charts with a Black Carpet fashion show!
Hot Wheels
In 2014, Hot Wheels® will introduce an all-new way for kids to play with the iconic orange track by introducing a new system that delivers huge value. The Hot Wheels® Track Builder System offers the ultimate track building experience with "universal" plastic connectors that allow you to seamlessly extend your Hot Wheels® play experience.
Hot Wheels Super Loop Chase Race Track Set($44.97) Floor-based booster launches cars to top speed and makes it up and around a loop over 3 feet tall! Send multiple cars through for a high speed chase and connect more sets to keep the race going! Available: June 2014

Full Video below:
Last year Mattel introduced their create a car center, in June kids will be able to customize their cars with their Airbrush Auto Design Custom Kit($34.97).
DC Comics
Mattel takes us back to the 70's with their classic Batman collection. Featuring the Bat Mobile and Each figure comes with a figure base that features a retro-style "trading card" back drop to provide the perfect set for displaying.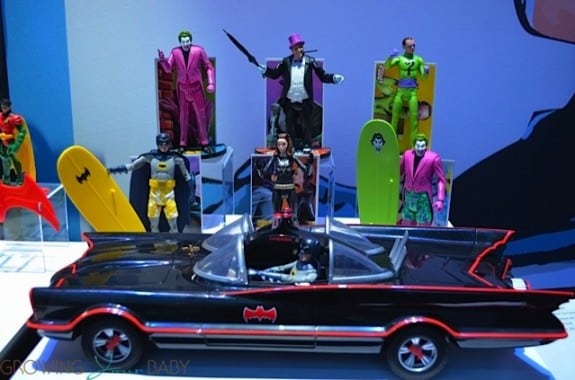 Batman Transform & Attack Batmobile Vehicle($49.99) has a black cock pit that opens and closes to load our SuperHero,front red machine guns,rearjet propulsion engines, and midnight black wheels.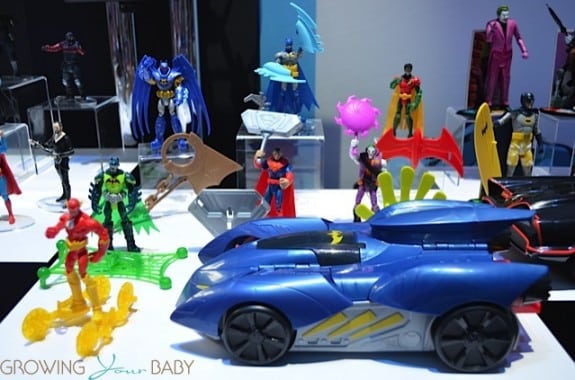 DC Comics Multiverse Figure Assortment 14-points of articulation for dynamic posing and action moves. Assortment will include 3 waves of 6 figures each,for a total of 18 figures in 2014.