When Trooper Matthew Stoffer stopped a car for speeding in September he wasn't aware that he would soon need to save a life.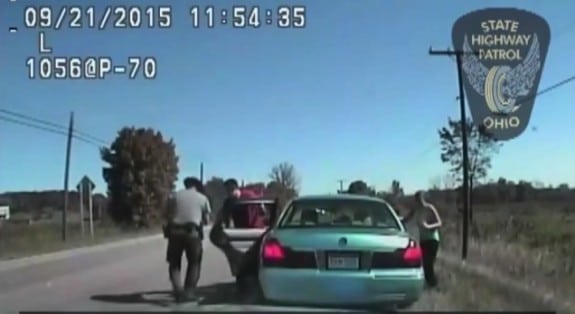 It turned out the driver's 1-year old daughter, who was in the back seat, had stopped breathing and her parents were on their way to the hospital.
In a video from the officer's dash cam, Stoffer can be seen pulling the little girl from the car before starting CPR.
"Just holding a lifeless baby in your hands; it's something I never want to do again. But it just wasn't responding to me, so I had the dad open the front door and place the child on the driver seat and just immediately began chest compressions," the officer told FOXNEWS. "After about 8 to 12 chest compressions, I observed a chest rise."
Shortly after an ambulance arrived, and the child was flown to Nationwide Children's Hospital in Columbus.
"I never had to do that in a real life situation. Obviously every year we are certified, but yeah, your training kicked in and that's all I can say," Stoffer recalled.
Stoffer was honored with a certificate of recognition for his quick thinking this week, along with two other officers.
He hasn't seen the child or family since the incident, but hopes to again one day.
---
[ad]