Pamela Ferrell was exiting the S train in Times Square, NYC with her granddaughter Tabrina on Sunday evening when another passenger offered to help her cross the gap between the train and platform.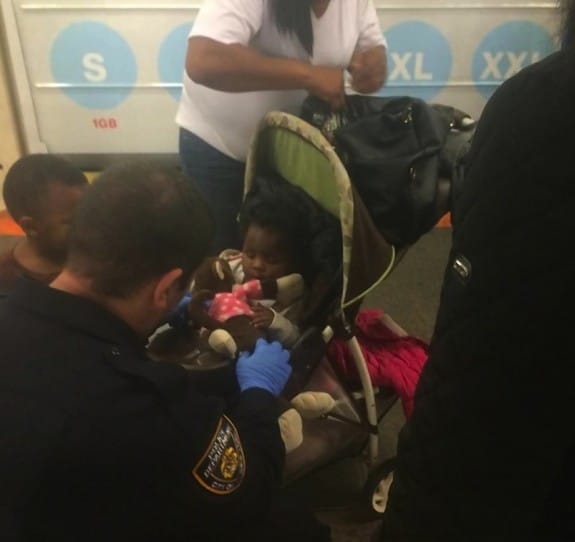 The passenger, however, only offered with 'one' helping hand, which caused the stroller to tilt – sending Tabrina falling 5 feet below onto the tracks.
When the stranger fled leaving the little girl in danger, Herman McGarrah jumped into action!
"I went to the fattest end of the train platform next to the train and I climbed down and crawled maybe three or four feet and I grabbed the baby. I yelled to them to make sure the train wasn't going to move, and once they said the train wasn't going to move I passed the baby up," he said.
Herman risked it all to save the baby, who miraculously suffered only a bruise to her forehead.
Pamela told reporters that Herman never left her side, even after paramedics arrived. She said she is eternally grateful.
"Thank you so much. So much. I thank you so much, and may god be with him and his family," she said.
The toddler was taken to Mount Sinai St. Luke's hospital with non-life threatening injuries.
"She's fine. She's walking, dancing and playing," the girl's mother, Shacora Ferrell, told the NYDailyNews.
---
[ad]