The U.S. Consumer Product Safety Commission, along with Skip Hop, Inc., of New York, today announced a voluntary recall of about 40,900 Tuo convertible high chairs because the legs on the highchair can detach from the seat, posing fall and injury hazards to children.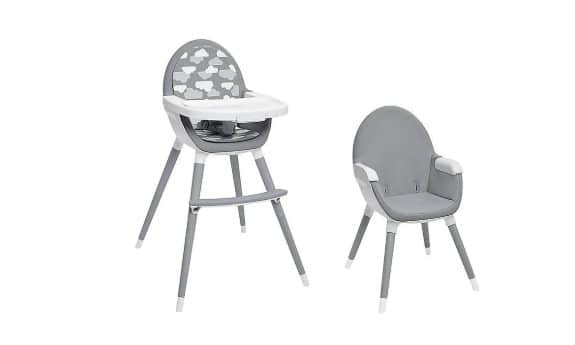 Skip Hop has received 17 reports of the legs of the high chairs detaching. No injuries have been reported.
This recall involves Skip Hop's Tuo convertible high chairs with charcoal gray or silver/white with clouds fabric. They have a reversible seat pad, removable tray, 5-point harness, beechwood footrest and legs. The high chairs can be converted into a toddler chair. One of the following style numbers and corresponding date code can be found on the back of the chair:
Style Number
Date Codes
304200

(charcoal gray)

HH5/2017, HH6/2017, HH7/2017, HH8/2017, HH9/2017, HH092717, HH030518, HH05182018, HH05312018,
304201

(silver/white with clouds)

HH092917,  HH010518
Parents are asked to contact Skip Hop toll-free at 888-282-4674 from 9 a.m. to 5 p.m. ET Monday through Friday, or online at www.skiphop.com and click on "Recalls" for more information on how to receive a full refund.