New for Fall, Marvel's Superheroes Ironman Headquarters is one of the hottest toys for the holidays! Perfect for little Avengers fans who are 3+, this set comes with some cool light up features and awesome stunts.
Out of the box I am happy to report there is NO installation to get this toy up and going. I will say undoing the paper ties that bind the set to the box will take some time, but after that the playset is ready for hours of play!
The headquarters comes with Ironman, the Hulk, a motorcycle and two extra pairs of exchangeable power up arms to add more adventure to the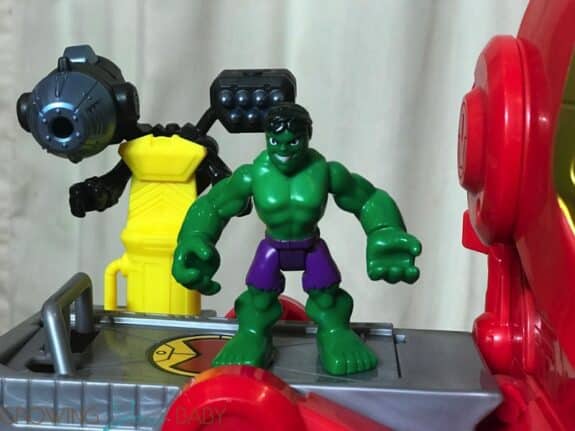 The centerpiece of the set is the lightup ramp in the middle of Ironman's chest. Flip the disc out of way to reveal the quickest way to escape the bad guys. Characters can whip down the ramp on the motorcycle that comes with the set by placing the character inside the head of the set and flipping the switch on either side.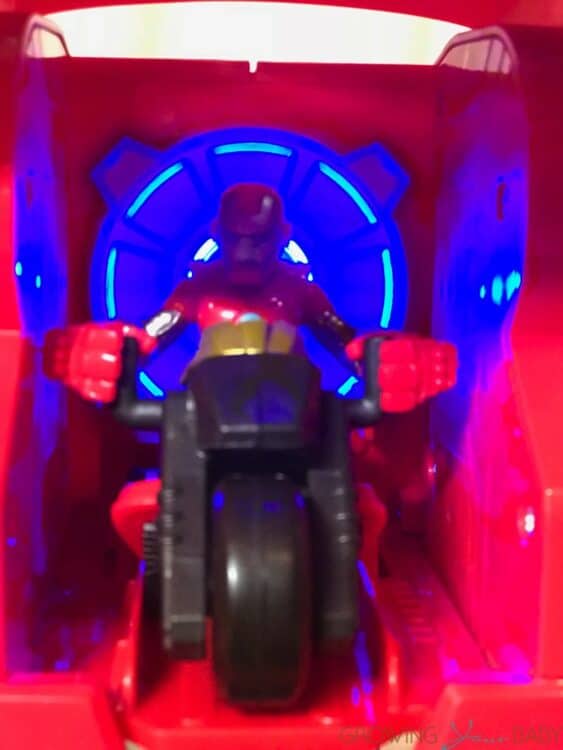 The shoulders of the set pivot out to allow each platform's floors to drop out.  On the left side the Hulk will drop into the gamma chamber.  Not one to stay contained he can break out the side.
Above that the Captain America figure (sold separately) can be placed on the spinning shield platform to track intruders.
On the right side bad guys will be bounced away from the headquarters on the Spiderman web launcher.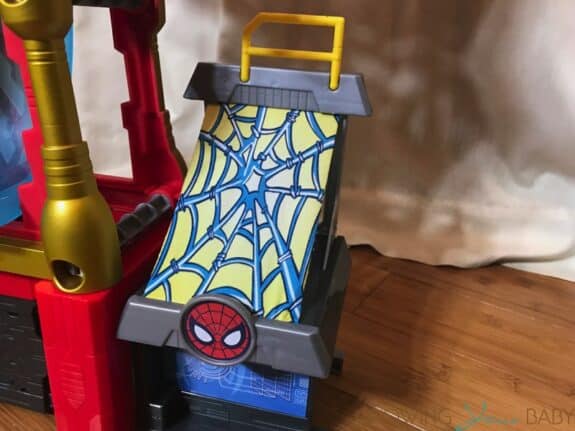 The bottom of the set has an area for battles or characters to hide.
At almost 2 feet tall this set offers little Marvel fans a cool space to re-create scenes they've seen in their favorite movies.