Mama-to-be Vanessa Lachey showed off her huge growing belly while out in LA on Monday.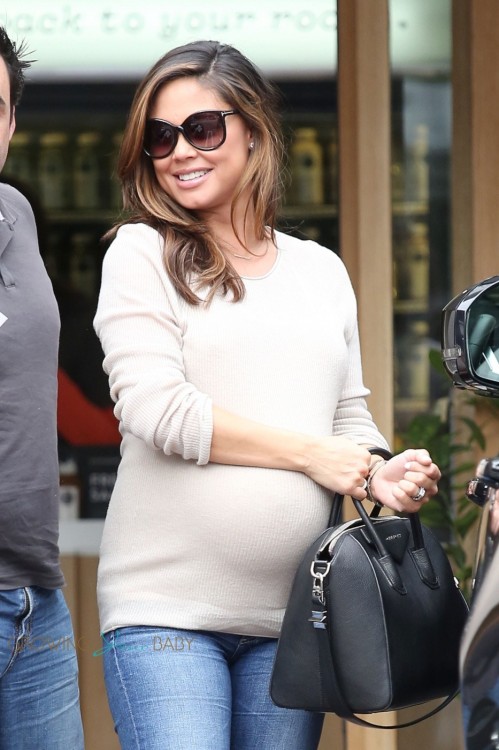 Due very soon the actress was cute in a snug cashmere sweater and jeans as she made her way to her car after a lunch date and trip to the salon.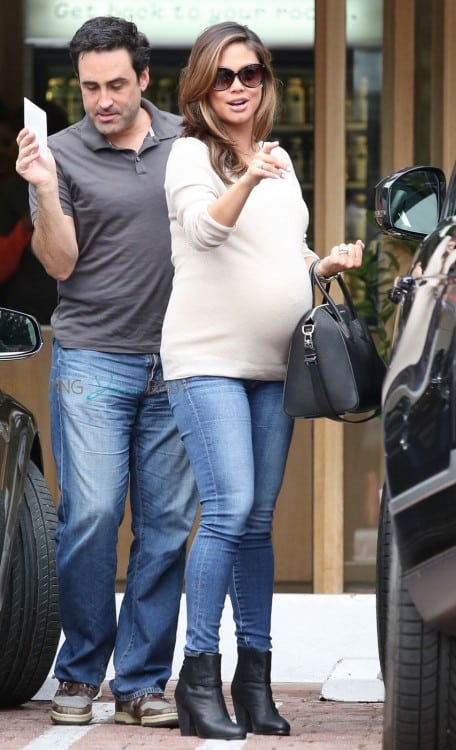 Pregnant with a baby girl, Vanessa recently revealed to American Baby that she didn't immediately bond with her first child.
"While pregnant with my son, Camden, I felt guilty because everyone told me about this love I'd feel, and I wasn't there yet. I remember asking Nick, 'Is something wrong with me? I've wanted this my whole life, and I'm forcing myself to have those feelings.' For me, the love really flowed when I found out the baby was a boy. That's when I could finally bond, once I knew "it" was a him."
Once he arrived, however, she her fears calmed down.
"I no longer thought, Will I be able to do this? My instincts really did kick in. We stumble and make mistakes, too, but that's what learning is. That's the beauty of it."
{PACIFIC COAST NEWS}
---
[ad]