She's almost there! A very pregnant Vanessa Lachey was spotted enjoying a lunch date with a friend at Via Alloro in Beverly Hills on Monday afternoon.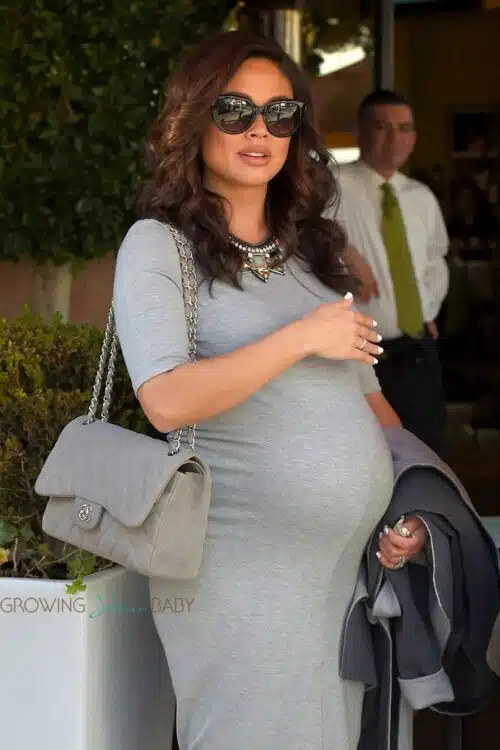 The 34-year-old brunette beauty looked gorgeous in grey maxi dress and nude pumps as she waited for her car.
Pregnant with a baby girl, Vanessa's decorator Tiffany Harris , co-owner of Layla Grayce, told E! News the baby's nurseries are ready to go!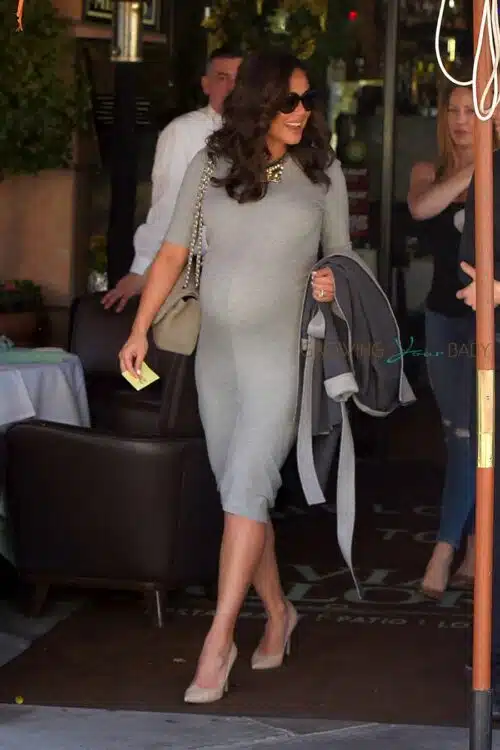 Because Vanessa and her husband Nick Lachey split their time between Ohio and California Tiffany needed to design two rooms for the new baby.
"I worked on the nurseries for their Los Angeles home and also their Cincinnati home," Tiffany told E!. "They have a permanent residence in Cincinnati and they are currently filming a new reality TV show called Lachey's Bar there. The Cincinnati nursery will be revealed on the TV show. It's very French vintage, timeless, soft pink with crystal accents. It's completely the opposite of the LA nursery."
"The LA nursery is sophisticated, bold, modern, with a touch of glamour," she added. "We went for a Hollywood cerise pink—very bold. There are some interesting paint treatments in the room, too."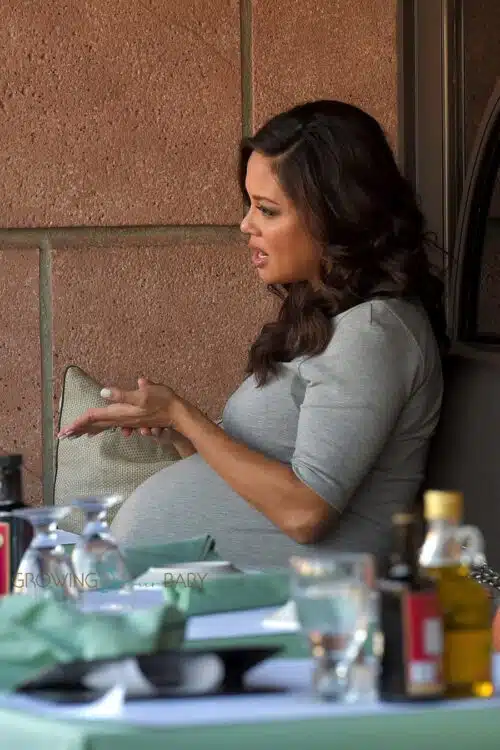 The mama-to-be, she says, has been very involved with the decorating process.
"Vanessa has an incredible eye for design. She really is open. She is taking risks in the L.A. nursery," Harris explains. "It's very L.A., very modern. I presented this look and she just went with it. It's very grown-up for her and it's completely the opposite of Camden's nursery which was soft and coastal."
Vanessa is reportedly due in January so it won't be long now before the couple will be putting those spaces to good use!
{AKM/GSI}
---