Nick Lachey and his pregnant wife, Vanessa, were spotted arriving at LAX Airport after flying in from Cincinnati on Thursday evening.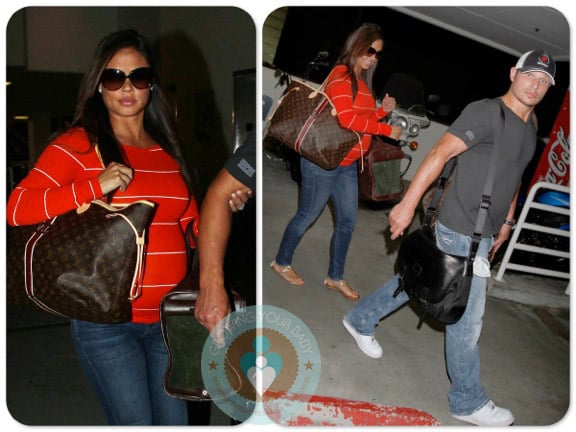 The couple had been visiting Nick's hometown for the last week. Vanessa revealed that she has been craving a lot of barbeque, which is perfect because Cincinnati is famous for it's variety of 'cue.
Ok, second trimester craving; BBQ!!! Gonna try this new spot in Cincy.
Missing the more laid back pace, the mom-to-be also tweeted about the chaos that met them in Los Angeles.
Oye vey! Back in LA… I love it here, but I can honestly say, I miss Cincinnati. LAX is a zoo!
Hopefully the puppy in her bag wasn't too scared of all of the action.
---
{PACIFIC COAST NEWS, SPLASH}
---
[ad]