Hot on the heels of their popular Go! Go! Smart Wheels collection, VTECH has introduced an animal line with the same design principle. Go! Go! Smart Animals is a fun world where animals can play and interact with little ones.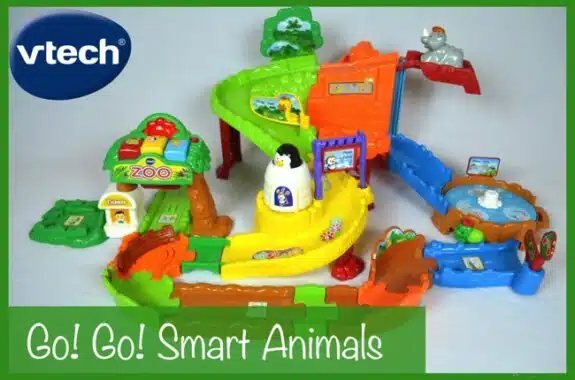 As we head into the holiday season we were given the opportunity to test out the new Zoo Explorers play set and loved the versatility of this toy. Rated for kids 1-5, little ones can move the set around to be laid out as they please! A couple of the sections are fixed in how they work, but they can be connected many different ways to create a different play experience each time.
The biggest set in the collection, the Zoo Explorers set includes with one smart animal and three different play areas; the zoo entrance, water tank, ramp – all of which can be connected by the set's track. Because no tools are needed to connect the set together it is easy for kids to change it around.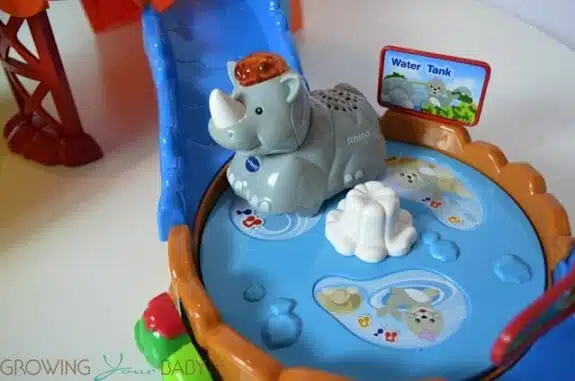 Famous for their electronic toy integration, VTECH has added 'smart points' around the set that activate different phrases in each animal you introduce to the set. The Zoo Explorers set comes with a Rinocerous and he says phrases like, "I am a tough and rough Rhino. That's me! I'm Ryan the Rhino!". Designed with wheels, Ryan can be rolled down the slide or manoeuvered through the track to each section of the set.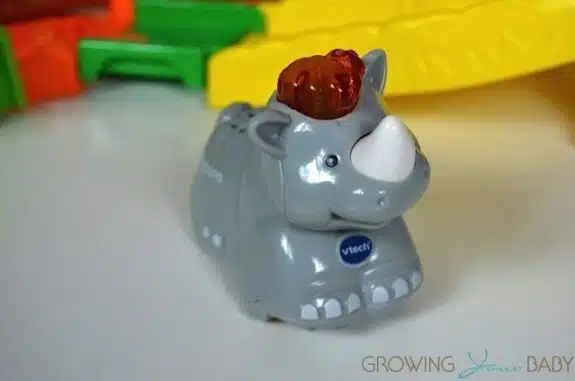 Additionally, there is an electronic learning center that teaches kids some colors and letters.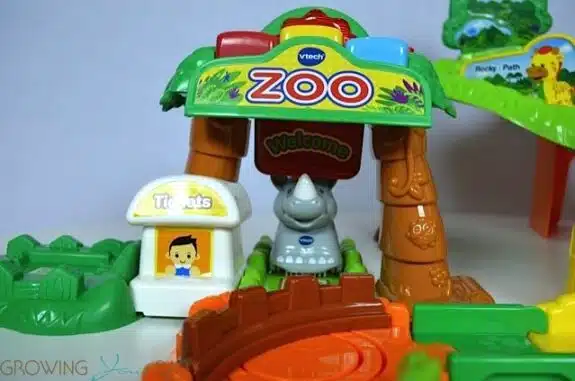 To increase the play value of the set VTECH also offers a long list of animals that can be purchased separately, and two other playsets – the Treehouse and Forest Adventures that can be connected to create a jungle of fun!
With toys starting at $7.99 and playsets, just $19.99, the VTECH Go! Go! Smart Animals set is perfect for families looking for something in all budget ranges.
Please check out my video review of the toy below!
---