Walt Disney World has announced that they add a nature-inspired, mixed-use Disney resort along the picturesque shoreline of Bay Lake. Located between Disney's Wilderness Lodge and Disney's Fort Wilderness Resort & Campground, this resort project joins three others underway at Walt Disney World Resort, bringing a total of more than 1,700 new hotel rooms and proposed Disney Vacation Club villas online over the next four years.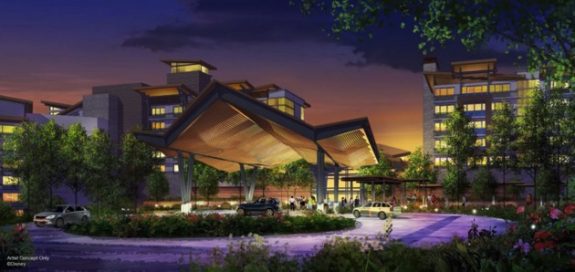 The new deluxe resort, which will be themed to complement its natural surroundings, will include more than 900 hotel rooms and proposed Disney Vacation Club villas spread across a variety of unique accommodation types.
"Walt Disney World is in the midst of our most significant expansion in the last two decades and the combined 1,700 new hotel rooms and proposed Disney Vacation Club villas we are building at four different resorts will create thousands of new construction and permanent jobs and will drive economic opportunity and incremental revenue for Central Florida," said George A. Kalogridis, president of Walt Disney World Resort. "We continue to add new attractions, new lands — and these beautiful accommodations will be right in the heart of all that magic."
The soon-to-be named resort will be Disney's 16th Disney Vacation Club property and it will continue to build on the value and flexibility of a Disney Vacation Club membership.
"This resort experience will be a celebration of Walt Disney's lifelong love and respect for nature, with some fun and even surprising accommodation types that families will find irresistible," said Terri Schultz, senior vice president and general manager of Disney Vacation Club. "It will give our members and guests yet another opportunity to stay in close proximity to all the newest attractions and experiences in our theme parks, and with the flexibility, value and world-class service families expect from Disney."
In 2019, Disney's Coronado Springs Resort will debut a new 15-story tower overlooking Lago Dorado, the resort's centerpiece lake. Offering an additional 545 new guest rooms and suites, the tower also includes a two-level entrance lobby, concierge lounge, new meeting spaces and more.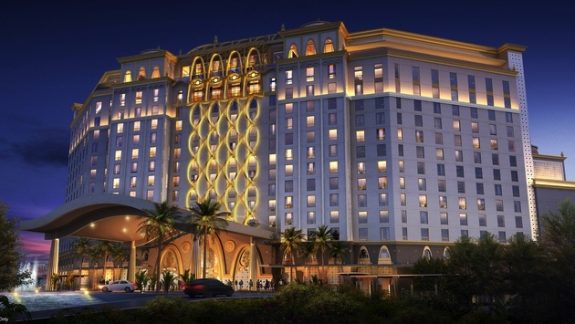 Guests will also be able to enjoy rooftop dining at a specialty table-service restaurant with panoramic views. The existing 1,800 guest rooms have all been fully updated with new fixtures, furnishings and a color palette that ties the entire resort together.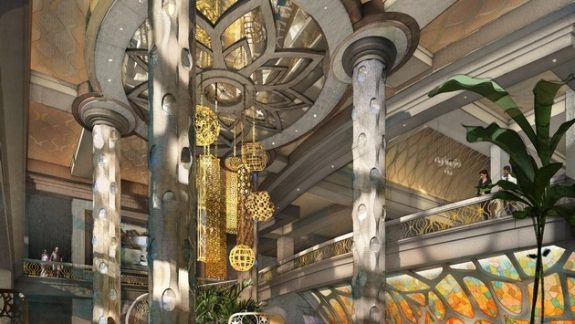 Also currently under construction near Epcot and scheduled to open in 2019 is Disney's Riviera Resort, the 15th Disney Vacation Club property.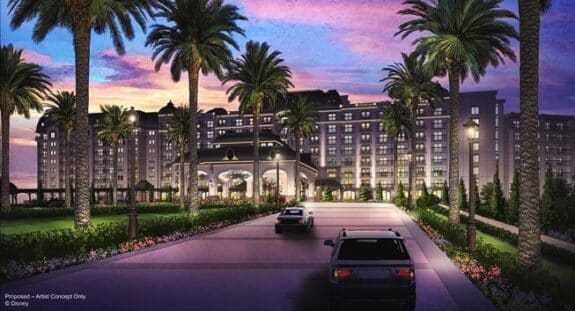 With plans for approximately 300 rooms, this much-anticipated property will connect to Disney's Hollywood Studios and the International Gateway at Epcot via the Disney Skyliner. This new resort will be the first all-Disney Vacation Club property at Walt Disney World since Disney's Saratoga Springs Resort & Spa opened in 2004.
Seamlessly connected to Star Wars: Galaxy's Edge at Disney's Hollywood Studios, an immersive Star Wars-inspired destination will also be built at Walt Disney World Resort.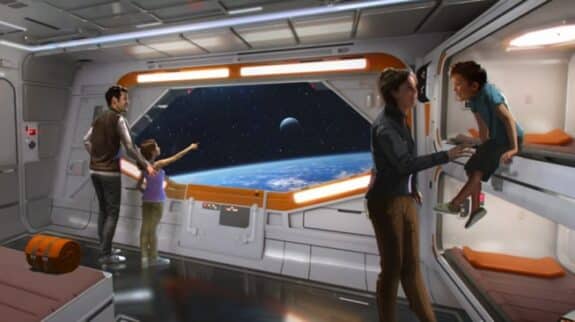 This first-of-its-kind resort will be a completely immersive experience into an authentic Star Wars story as guests depart together for a multiday adventure aboard their starship. Guests will interact with characters as they become active citizens of the galaxy, dressed in proper attire as stories unfold all around them.