Tis the season for big babies? Apparently! Last week a couple in Colorado revealed that they had welcomed a 13 pounds, 13oz bouncing baby girl. Just a day later, 3 states and 1,500 miles, another couple made news with their bundle of joy, who was much bigger!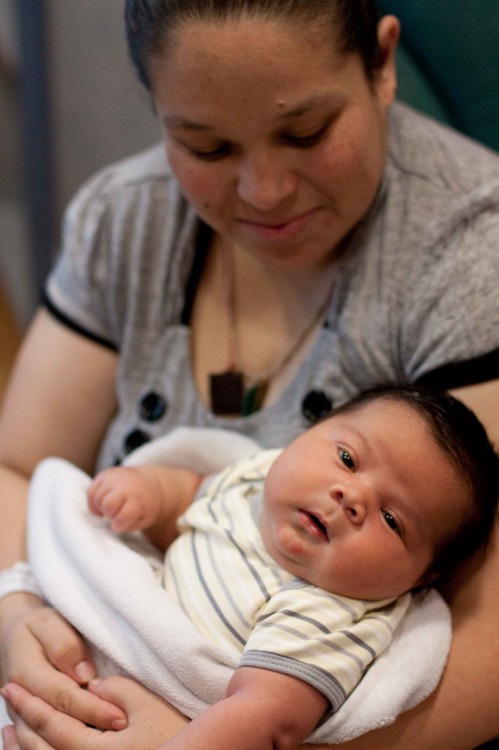 On December 2nd at 8:21 a.m. at the Grays Harbor Community Hospital Family Birth Center, Yessica Ortiz Delgado gave birth to a 14 pound 11 ounce baby boy. Newborn Francisco Leon Ortiz is the youngest of the family's three children, but he takes the record in the family for the largest birth weight; Yessica's other two children were around 12 pounds each at birth.
In a press release, the Birth Center said, "We deliver babies of all sizes, but it is not every day that we deliver and care for a baby as large as Francisco."
After having two other big babies, Yessica expected Francisco to also be large, but even she was surprised when the newborn weighed in at nearly 15 pounds. Unprepared, the baby's father, Francisco Leon Diaz, had to run out and buy new clothes for their son since the clothes they brought were for an average sized newborn.
Both mom and baby are doing well and Francisco is alert. The family will return to their home very soon.
---