We've heard the story many times. I had no idea I was pregnant – until I was in labour. For anyone who has been pregnant it's a tough story to sell because for many us it feels like the olympics are going on inside our bellies from week 30 on.
But for one UK woman doctors were almost positive she needed to have her ovaries removed because had been suffering from painful cramps.  To determine this they performed three ultrasounds, two blood tests and six pregnancy tests.  But on the day of the surgery Rebecca Oldman got the surprise of her life when she was woken up during the surgery to learn she was actually pregnant.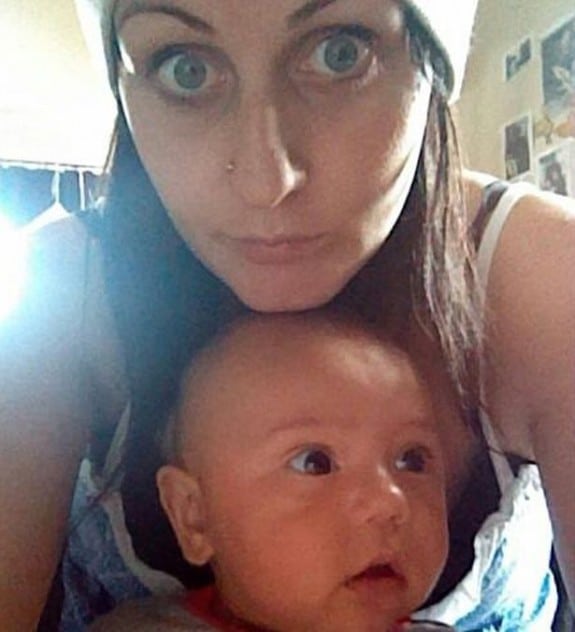 Staff at Middlemore Hospital in Manukau City, New Zealand revealed the news to Rebecca just before they delivered her baby boy by C-Section at 32 weeks gestation.
Rebecca told the Herald on Sunday,
"I was facing not being able to have any more children because they thought there were problems with my ovaries and all of a sudden we had a son.

"Even though it was short notice it was better than waking up and being handed a baby."
Her pain, it was determined, were being caused by the infant being lodged tightly along her back.
"He was lodged in, even with the caesarean they had to use forceps to get him out," Oldham said. "They think the pain was caused by him trying to move around but he couldn't."
Staff at the hospital are, however, now investigating how the pregnancy was missed.
Auckland obstetrician Dr Martin Sowter told the Herald he questions how a pregnancy test wasn't able to detect an increase in hormones at 32 weeks – considering that most can give positive results so early.
"After eight or nine weeks there will always be some pregnancy hormone floating around."
Additionally, he questions the Ultrasound results.
"If an ultrasound is conducted properly you will always see something. The only way you might miss that is if you were looking at the wrong scan or if the person doing the scan didn't know how to use the equipment properly."
The new baby joins the couple's daughter Hayley, who is now 20 months.
---
[ad]