When Angie Cromar went for her first ultrasound she was shocked to discover that she was pregnant with two babies. The real shock, however, came with the fact that the babies are not twins. In fact, they were not even conceived at the same time.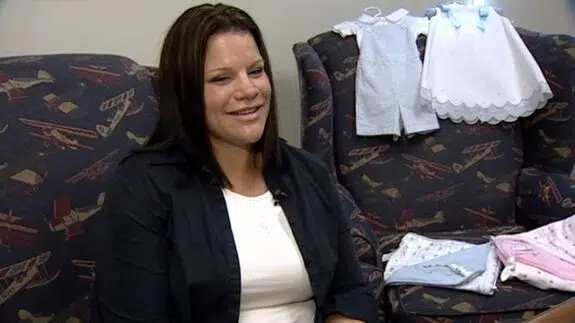 Angie is one of the rare few women diagnosed with uterus didelphys. Unlike most women, she has two functioning uteruses. Her condition is so rare, only an estimated one in 5 million women have it. Because of this she was able to get pregnant while she was already pregnant.
"[He said] I'm five weeks and four days in one, and six weeks and one day in the other," Angie said.
Being pregnant in both of her uteruses at the same time can cause complications the closer to the end of the pregnancy goes. As with actual twins, her chances of preterm birth and low birth weight is higher than with a singleton pregnancy. Because one fetus is younger, it will most likely be born too early and need additional care. Cromar, a labor and delivery nurse, is preparing herself for the unusual birth.
"Oh, I'm a little nervous, just because I know what can happen, but I'm really excited," Angie said.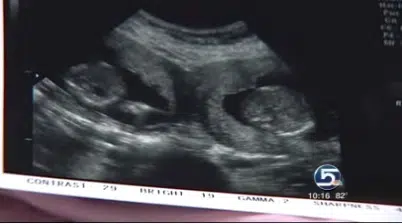 Despite being aware of her condition, Cromar said her own husband did not believe her at first when she told him the news. The couple is now preparing for the children's birth by stocking up on two of everything. News of her unusual circumstance has her local community, and medical community anxious and excited. Her care provider, Dr. Steve Terry, is hoping that despite the rarity, the birth will not become a major spectacle among curious medical care providers.
"As far as setting up bleachers and selling tickets, we are not anticipating that, though," Terry said.
A double uterus is caused early on in development when the pre-uterus tubes inside a fetus do not join correctly. As many as 4 percent of women may have some kind of abnormality due to this stage of development, but true didelphys is incredibly rare. – Summer, staff writer
Related Article:
---