For dozens of Chinese infants, especially girls, life begins or probably ends being abandoned at train stations or toilets. But since last year, after a scheme was launched to protect these unwanted offspring some have found a safer future in the form of 'baby hatches' or 'baby safety islands'. And while the need to let go of the girl child has reduced in general, there is a growing brood of infants who are abandoned because of being born with a disability or health conditions.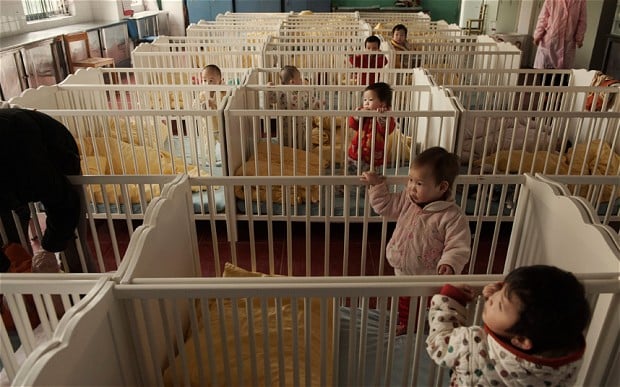 On a near freezing New Year's Day in North China, a few day old baby girl Fangfang was dumped in the northern coastal city of Tianjin. She was left in a handbag on the floor in a baby hatch. But she was relatively lucky than other infants who are left in train stations and toilets out in the open.
In one such case, a baby was found in a dumpster on the outskirts of Beijing. He didn't survive. In another, firemen in eastern China rescued an abandoned newborn boy from a sewage pipe.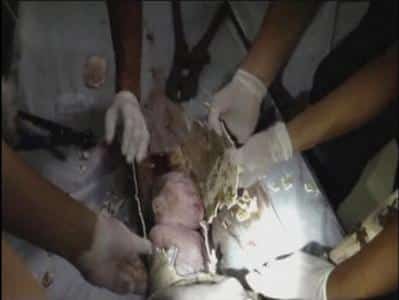 While many attribute the abandonment cases to young mothers, unaware that they are pregnant, China's more than 3 decades old strict one child policy is also a factor. With a society preferring boys to girls, it is often female newborns that are left by their parents when the choice is to have only one child.
Undoubtedly, orphanages are overwhelmingly filled with girls.
Since 2005 though, Chinese orphanages have reported a falling number of cases of baby abandonment but officials estimate some 10,000 unwanted children are still received each year. There are also many children who are adopted informally.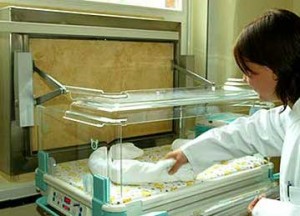 Baby hatches or baby safe islands that were created last year have thankfully offered some protection to these infants. These little pink colored rooms have a cradle and an incubator where the baby can be left.
"We need to build these islands to protect children from further injury," says Zhang Min, head of a government-run orphanage in the northern coastal city of Tianjin where Fangfang was found.
The growing trend now is to not leave baby girls as much as those who are sick or born with a disability. Fangfang for instance who was the first baby abandoned at the Tianjin hatch, has down's syndrome and a congenital heart condition.
Because the prevalence to leave babies with health conditions has increased, government officials feels there is an even greater need for the safe baby hatches. Each province has to set up a minimum of two by the end of the year.
"With more and more disabled children, it could mean they die if we find them 10 minutes late," said Ji Gang, an official with the China Centre for Children's Welfare and Adoption.
Some however are concerned that the baby hatches may only aggravate the problem with more parents preferring to abandon their children.
"Child abandonment exists. Baby hatches won't encourage more parents to abandon children," said Wang Zhenyao, a social welfare expert. "They will only provide more accurate numbers."
The nation does have many charity funds and government health insurance schemes for the sick and disabled but some experts say there is a lack of a unified welfare system.
"If there were such a system, a lot of parents wouldn't abandon their children," said Ji, of the welfare and adoption center. "We wouldn't have to build so many baby hatches."
With millions of abandonment and abortions each year, those are indeed the lucky few who get saved because of the orphanages and the baby hatches.
---
[ad]