Police in Hong Kong are hunting for the parents of a baby girl, that was found abandoned in Sai Kung on Monday afternoon.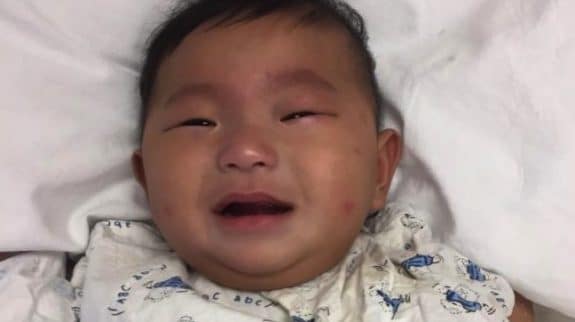 Shortly before 2pm, a worker at a park discovered a five-month-old baby crying on the lawn behind a bench at Tso Wo Hang village.
Dressed in a pink vest, a pair of black pants, socks and a bib, and wrapped in a blanket, the child was found to be suffering from cerebral palsy.
A note that accompanied the baby only revealed her age and health status.
She was taken to a nearby hospital for a check-up.
"Initial checks found no apparent injuries on the baby," a police spokeswoman told the South China Morning Post.
"The Chinese baby girl is about four to eight months old. She is about 71cm tall and weighs 8kg."
Police will be checking with public hospitals to find out if the girl was born in the city.
It is possible, however, the baby was born to parents from China's mainland. The writing on the note was written with the simplified characters similar to those used on mainland China and it has been theorized her parents thought the Hong Kong government could offer better care.
---
[ad]