Mamas & Papas has some exciting new collaborations in the works!
The brand has partnered with Liberty London, the recognized global leader in print design and textile innovation, to create an exclusive collection of strollers, coordinating accessories, and classic toys in iconic Liberty prints. The pattern for the strollers and coordinating accessories is a hybrid of Liberty's iconic Caesar and Ares prints and has been especially created for this special edition collection.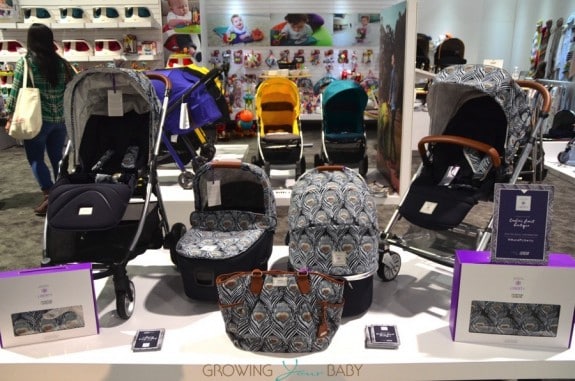 The Special Edition Liberty collaboration will include the Urbo² stroller and coordinating bassinet, Armadillo Flip XT stroller and coordinating bassinet, Reversible Stroller Liner, Knitted Blanket, Rag Doll, and a Rocking Horse.
Mamas & Papas has also teamed up with Donna Wilson for another collaboration.  Last year it was a woodland theme – this year it's bears!
Earlier this year we featured Mamas & Papas Urbo² Chestnut Tweed Special Edition stroller.  One of our favorite strollers, we were excited to see that they have expanded the line to include the Armadillo XT, and they will be offering the fabric in burgundy and navy.
Just like with the previous edition, the new strollers will come with the quilted canopy, embossed signature edition logo, a dark copper zip and leather like push handle and bumper bar.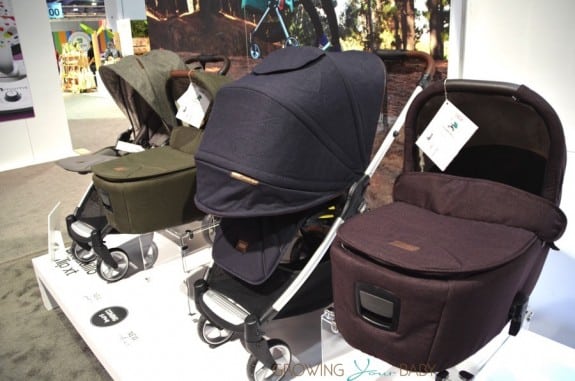 Also look for the Urbo² to be available with a luxury Rose gold frame!  The special edition will have a quilted canopy, leather-like handle and bumper bar and an embossed signature edition logo.  The pictures below make the stroller look brassy, but it really is more of a pinkish hue in real life.