This week at the ABC Kids in Las Vegas I had the opportunity to check out what will be new at Quinny and Maxi Cosi for 2014.  Known for their modern, practical gear, both companies have some great new products in the works.
Here are a few of our favorites!
Maxi Cosi's popular Mico Infant Seat will come with Dorel's popular Air Protect Technology and will also be offered in white(to match the Moodd) and also black.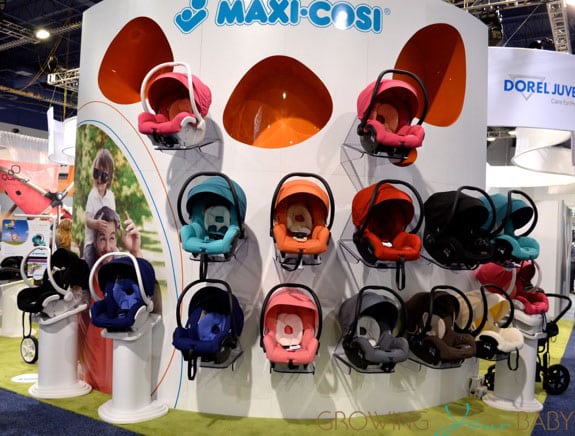 Maxi-Cosi's RodiFIX belt positioning booster will come with a multi-height headrest, Air Protect Side Impact Protection and rigid LATCH.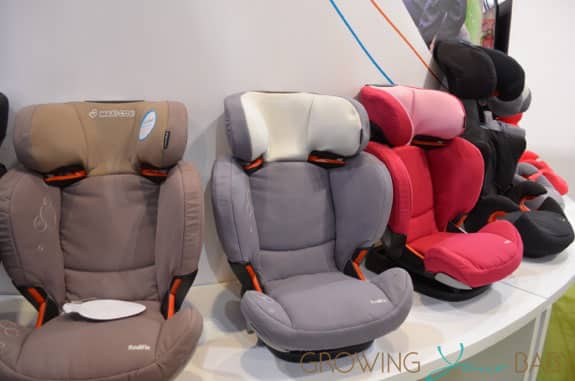 Gauging interest, Maxi-Cosi showed a fun Bohemian collection that was designed with a eclectic, but modern look.  Whether or not it will appear at retail is not known, but one thing is for sure – they have our vote!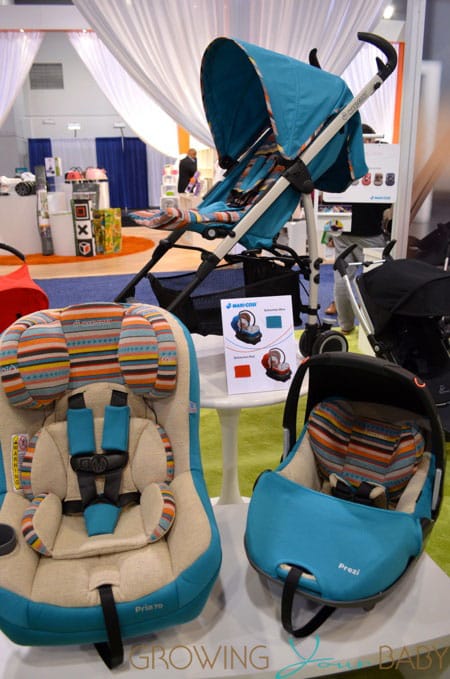 Travelling parents will like Maxi-Cosi's new lightweight Kaia travel system.  Designed with a red and black frame, the Kaia has a super compact fold and is infant car seat compatible.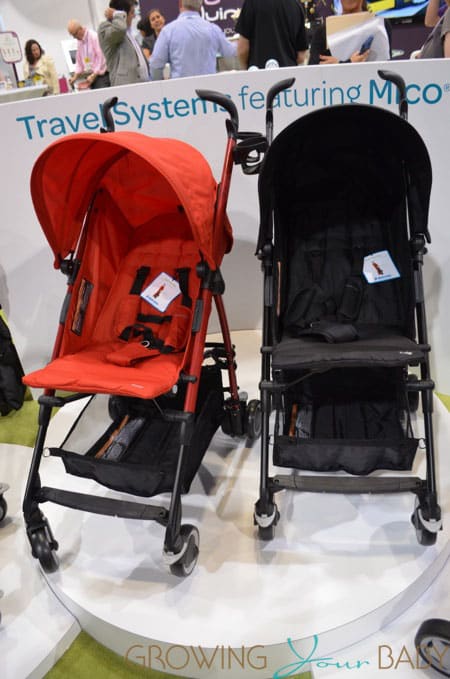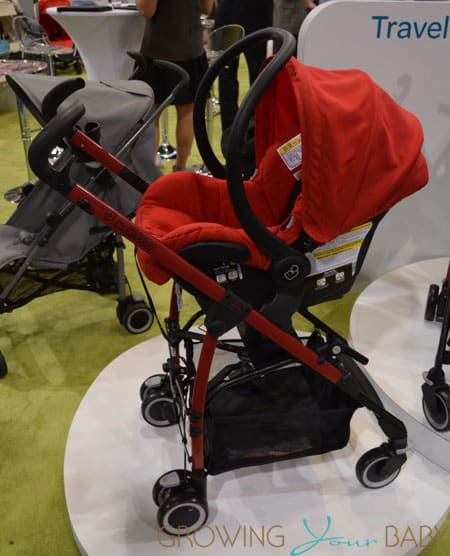 New for 2014 the Quinny Buzz Xtra will have a bigger canopy that zips up, a more spacious shopping basket, air filled tires and it will be compatible with Quinny's new bassinet – the Tukk.
The Tukk replaces the Dreami bassinet.  It comes in 4 colors and can fold completely flat in just seconds.   It is compatible with the Buzz 4 and Moodd, as shown below.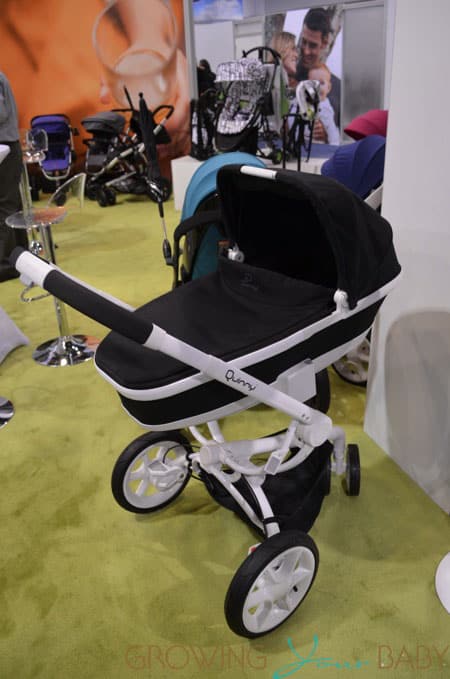 In September Quinny introduced their latest collaboration.  Well known for their graphiti and Britto lines, the X Kenson collection is the product of a partnership with Belgian artist Kenson.  For the joint effort Quinny had two of their strollers; the Yezz and the Zapp Xtra customized in an elaborate graphic print.  Taking his inspiration from projected graphics, the images and textures that appear on the strollers 'dynamic, fast and beautiful.'  This week was the first time I had seen the collection up close.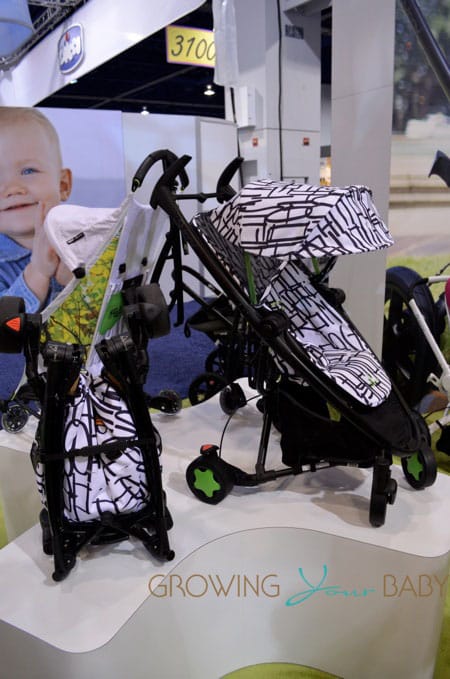 It may look busy, but I'm a big fan of the bright green.  The pops of colour give it a fun, edgy look – especially on the tires!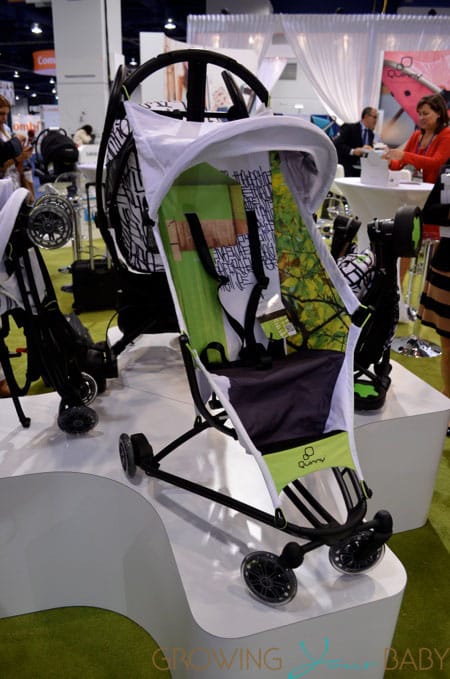 Debuted in North America last year, Quinny also showed their Yezz stroller.  Their use of PU resin skate wheels in awesome!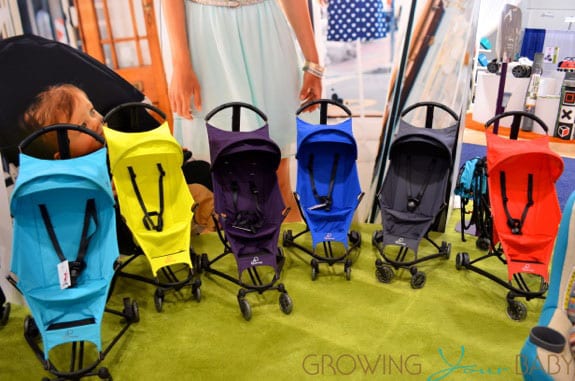 ---
[ad]