Actor Alec Baldwin was photographed heading out for dinner with his wife Hilaria and kids Carmen and Rafael in Beverly Hills, California on Saturday March 3, 2017.
Carmen was cute a pink floral blouse, tights, sparkly shoes and heart shaped sunglasses, while her brother stayed cool in jeans, a tee and tiny Adidas kicks.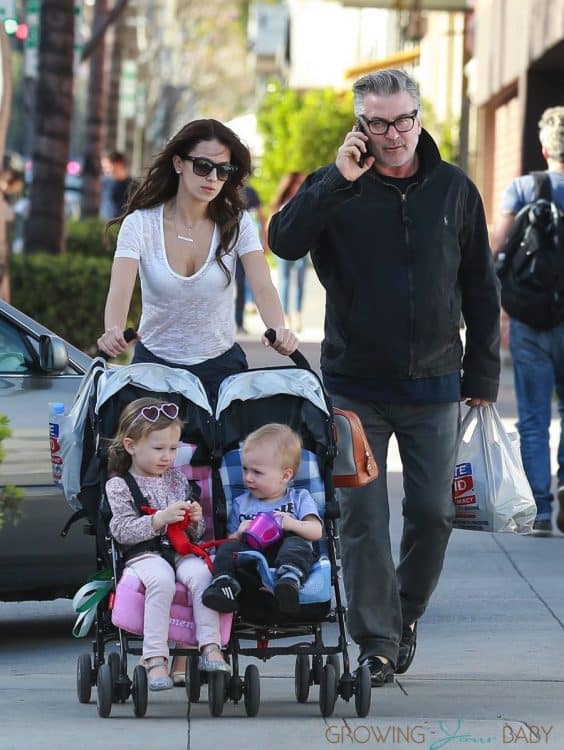 Alec has been busy recently on Saturday Night Live with his recurring role as President Trump, but that might not last for much longer.
While chatting with Mario Lopez, Alec revealed he hoped things would have changed once Trump took office. "Trump just overwhelmingly lacks any sportsmanship, he remains, bitter, and angry, and you just want to look at him and go, 'You won!'"
Adding, "His policies aside, which you can hate, I thought he would have just relaxed. The maliciousness of this White House has people worried… that's why I'm not going to do it much longer, the impersonation, I don't know how much more people can take it."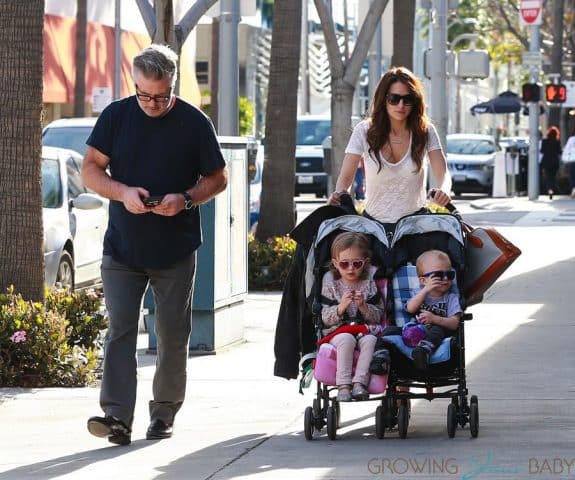 Currently promoting his new movie, Boss Baby, the dad of 4(Ireland, 21, Carmen, 3, Rafael, 20 months and Leonardo, 5 months) told ExtraTv having a young family has impacted the way he looks at work.
"It has limited what I do work-wise.  But I don't care because I am happy to stay home and find things I can do at home."
{fame/flynet}
---
[ad]