Every year, American Girl debuts a new 'Girl Of The Year' doll. Like our kids, those dolls are unique, they have their own interests, background and style.
For 2017 that doll will be Gabriela McBride, a poet and dancer, who uses the two art forms to help overcome her stuttering.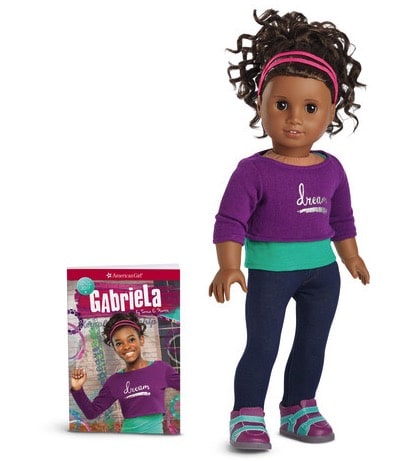 Gabriela comes to life for girls as a beautiful 18-inch doll with curly dark-brown hair and warm brown eyes. She will also come with an exclusive outfit that reflects her creative side, and a book chronicling her story. Gabriela also comes with several performance-inspired outfits and accessories, including a dance barre, rehearsal and dance outfits, plus pretend headphones and a microphone.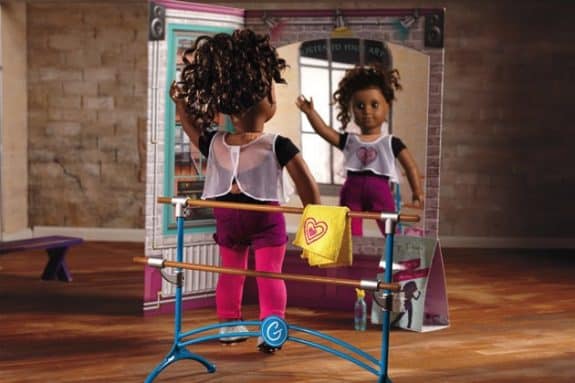 American Girl was be introducing new products and books this spring 2017. For the first time the new Girl of the Year collection will be available for a full 12 months and beyond.
Kids can also learn about Gabriela's story in a series of three books published by Scholastic and written by Teresa E. Harris. The first book Gabriela, hits shelves in January and tells the story of a quiet and creative girl growing up in a family of artists. Gabriela inherited a love of the arts from her parents, especially her mother, but spoken word poetry is becoming her own passion. Although Gabriela often finds herself in a battle with her own words because of her stuttering, she discovers that her poetry, filled with wit and honesty, helps her speech flow more easily and gives her the confidence to find her voice to help save her beloved community arts center from being torn down.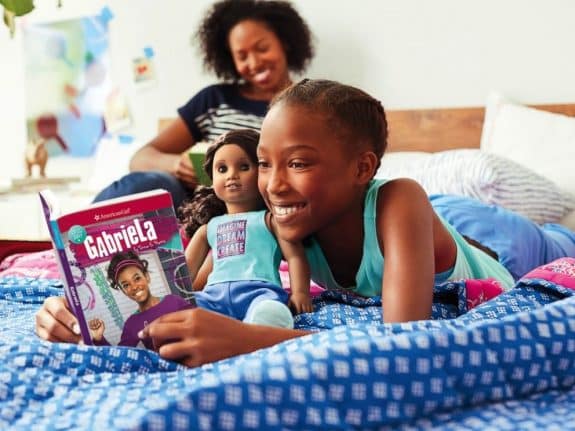 The Gabriela collection is available on January 1, 2017, through American Girl's catalogue; at americangirl.com.
---
[ad]