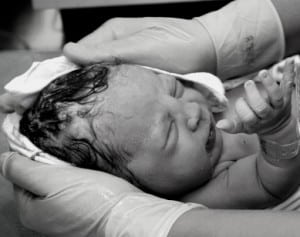 For most medical organizations, home birth is considered too risky and too dangerous for a mother to even consider. However, according to some at the Royal College of Midwives, home birth is being given an exaggerated bad name.
Cathy Warwick, the general secretary of the Royal College of Midwives, feels that pregnant women are being misled by doctors to scare them from home births. She warns that without a seismic change in how the business of childbirth is run, the number of home births could drop simply because they do not have access to the right information and support.

"We feel that there is a concerted and calculated backlash by sectors of the establishment against home birth and midwife-led care.
Over all, the number of women who are choosing home birth has dropped dramatically. Despite a recent resurgence thanks to some celebrities opening up about their home birth experiences, the vast majority of women still choose a medical-based model of birth. In the UK, only a few decades ago the home birth rate was 30 percent. Now that number has dropped to 2.4 percent. Warwick says this is because too many doctors do not accept the current studies that show home birth to be a safe option.
Mary Newburn, head of research and information at the parenting charity the National Childbirth Trust, agrees. Newburn says home birth should be an acceptable option for women. However, too many women are facing challenges when they try to find midwives to help them have a home birth.
"We believe women are finding it more difficult to book a home birth. Low midwifery staffing levels can mean home birth is either not offered at all or is withdrawn at short notice."
Warwick worries that doctors are making is hard for women to make the home birth choice. Misinformation, exaggerations, and even guilt have been used to sway would-be homebirthers from making an informed choice. A lack of available midwives also creates a road block for many women who cannot afford to travel further to find one. – Summer, staff writer
Related Articles:
---
[ad]