Ashlee Simpson and her husband Pete Wentz arrive in London yesterday with their son Bronx.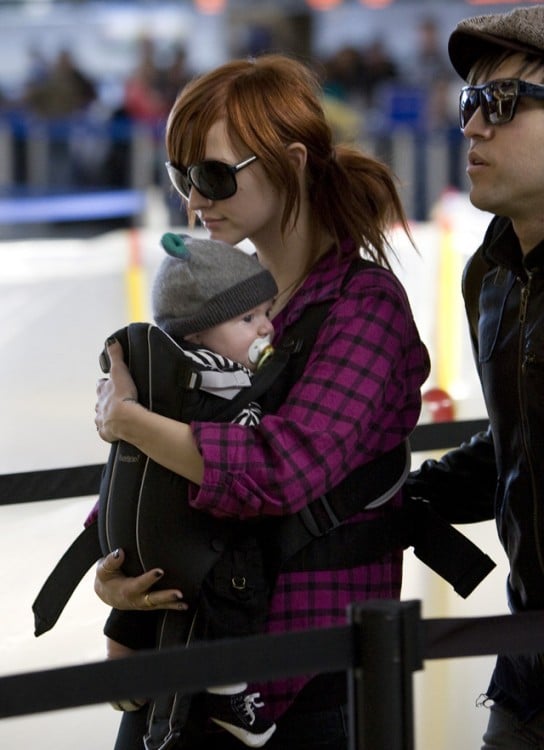 Rumor has it that Pete's new role as a father has inspired him to write an entire album of children's music.
He recently told Britain's Daily Mail that he's already written one lullaby to help his 4-month-old son, Bronx Mowgli, fall asleep.
"To get our son to sleep we play him Bob Dylan's 'You Belong To Me'. Or a little Sinatra," said Wentz,
This prompted him to do an entire album of kiddie tunes.
"I wrote a lullaby, especially for him – you'll find it on our new album if you look hard enough – it's a hidden track," Wentz said.
"We had so much fun doing it I'm going to put out an album of songs for children."
Bronx Wears Trumpette's Johnny Booties while he is being carried in a Babybjorn Baby Carrier Active in Black/Silver.