A 3-month-old baby is in the care of Child and Family Services after he was found abandoned in the bushes outside Calgary on Tuesday.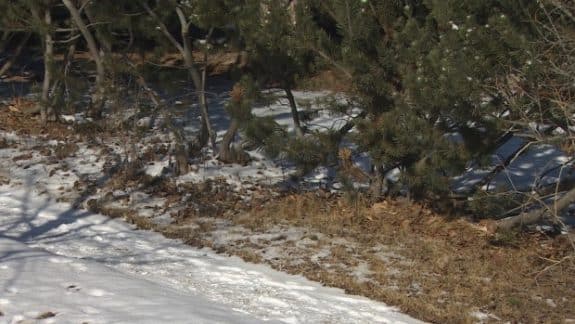 Police were called to a home in Capital Hill at 2:30 a.m. on Tuesday with a report a woman was standing outside in the cold, screaming and holding a baby.  The caller said she was banging on a side door despite not being known to the person inside the house. 
When they arrived, however, they couldn't locate the baby.
After a 10-minute search,  a baby boy was found abandoned in the bushes as the temperature hovered around –15 C.
The baby was taken to hospital suffering from mild hypothermia and other exposure-related concerns, said EMS spokesperson Stuart Brideaux.
Police arrested a woman they say is the baby's mother.   They believe she may have been under the influence of alcohol or drugs.
"The child was located under a tree in a snowbank," Acting Staff Sgt. David McMath told CBC.ca
"Given the temperature last night, it could have been a much more dangerous situation than it turned out to be. The child was being carried in her arms. There was no carrier and the child was not dressed for the conditions."
During their conversations with her, the woman mentioned another child.
They said they immediately conducted an extensive search and later confirmed she only had one child.
The woman is now facing charges of child abandonment and failing to provide the necessaries of life.
---
[ad]