Heartbreak and despair turned into hope this week when a family was re-united with their baby.
Twenty-two hours after becoming trapped, 4-month-old baby Sonit Awal was pulled from the rubble, alive and well, Kathmandu Today reported.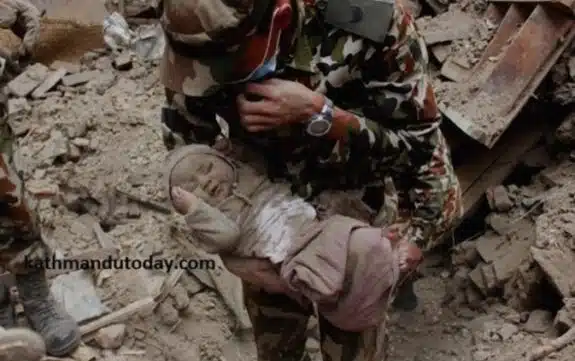 On Saturday the Awal family's home was destroyed during the earthquake in Nepal.  During the collapse, Shyam Awal's son was buried in the rubble.
The desperate father called the Nepalese Army to help him find the baby, but they were unable to rescue the baby on Saturday.  The search team returned on Sunday morning where, at 10 a.m, they lifted the tiny infant out of the fallen rocks, beams, bricks and dust.
The baby boy was taken to a local hospital to be examined, but reportedly avoided any serious injury in the ordeal.