The evidence is rather clear: boys and girls with autism are different. In fact, only 1 in 189 girls today receive an autism diagnosis while 1 in 42 boys are diagnosed. But why? And are there any factors regarding diagnosis that affect these statistics? These are the questions that a group of researchers looked at in a recent study.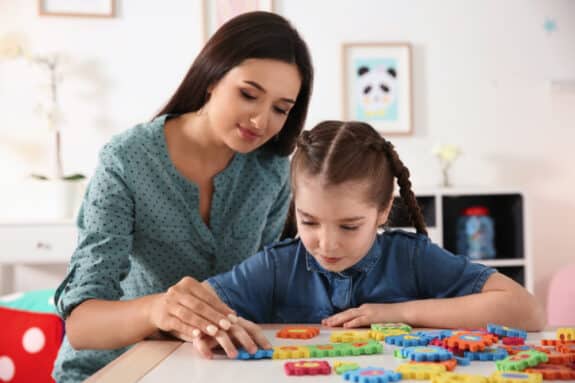 What they found may change how we look at autism in girls.
"This and other studies suggest that girls with ASD, as well as perhaps older women with this disorder, differ from males in key symptoms and behaviors, particularly around social interactions," Dr. Paul Lipkin, director of the Interactive Autism Network at Kennedy Krieger, told Medical News Today.
Researchers used a registry of about 50,000 people affected by ASD that included individuals diagnosed with ASD as well as family members of those diagnosed. In total, the researchers were able to identify the age of diagnosis for 9,932 children. They were also able to gather information on the presence and severity of symptoms from 5,103 of these children.
The first big difference they noted was that there was a difference in symptoms between boys and girls. While boys seemed to be more likely to demonstrate "severe mannerisms," such as repetitive behaviors and hand flapping, girls seemed to struggle more with the ability to interpret social skills. Boys were also more likely to display limited interests than girls. But when you looked at older boys (aged 10-15), they were more likely than girls of the same age to have trouble with social skills and in social situations.
Another big difference was the age disparity between diagnosis age between boys and girls, particularly those with a pervasive developmental disorder and Asperger's syndrome.
According to the researchers, girls with the pervasive developmental disorder—a form of autism in which the development of basic skills like walking and talking are delayed—were diagnosed at an average age of 4 years, while boys were diagnosed at an average of 3.8 years. And when it came to Asperger's syndrome—a form of ASD that affects language and behavioral development—girls were diagnosed at an average age of 7.6 years, and boys were diagnosed at an average of 7.1 years.
Though the differences may seem small when looking at averages, Dr. Lipkin stressed that these disparities are actually quite significant when looking at individual cases.
"These results are averages across thousands of individuals, so small average differences can be much larger in some individuals," he said. "This and other data are enough to suggest real differences between girls and boys with autism."
And these differences need to be better understood, Lipkin says. In fact, he and his team would now like to investigate large groups of girls on the spectrum to gain a better understanding of how the disorder develops in girls.
"One can no longer assume that boys and girls with autism are alike," he said. "We must determine if the less recognizable symptoms in girls are leading not only to delayed diagnosis, but also under-identification of the condition."
Related Articles: