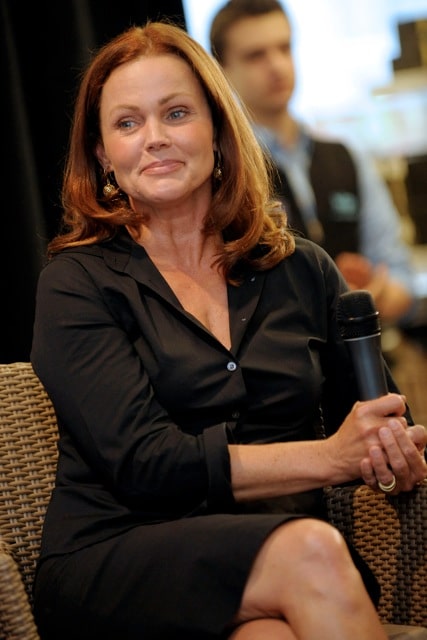 Belinda Carlisle has gone the way of other celebs and penned a memoir confessing all that was not known during her time as lead singer of The "Go-Go's".
In the book the 51-year-old singer admits to a 30-year addiction to cocaine, extreme eating disorders, lesbian lip locks and deranged behaviors. But perhaps the most surprising confession was that in 1992, she boozed daily, while pregnant only son, James Duke Mason.
"I didn't notice and I didn't pay attention," Carlisle told Pop Tarts, when we questioned the reaction others had to an expectant mother indulging in adult beverages. "I only noticed what I cared to notice. I didn't really pay attention to what other people said."
After three decades of extreme drug and alcohol abuse, Belinda turned to Buddhism and days filled with meditation and yoga, which she credits for the reason she has now been clean and sober for five-and-a-half years.

Even though it was 18 years ago, it is still destructive to be so cavalier about something that is known to cause major issues during pregnancy. Somethings should be kept private.

Related Articles:
---
[ad]