Though blood clots, otherwise known as venous thromboembolisms (VTEs), can be experienced by anyone at any time, pregnancy further increases the risk of this potentially fatal condition. In fact, VTEs are said to be the leading cause of death among pregnant women in developed countries – affecting an estimated 1 to 2 pregnancies in every 1,000.
For the most part, the increased risk is due to hormonal changes during pregnancy that help to prevent miscarriage and hemorrhaging during delivery. However, a recent study, published in the BMJ, has found there may be some other risk factors pertaining to pregnant women – risk factors that may help physicians take a more preventative approach in those at risk.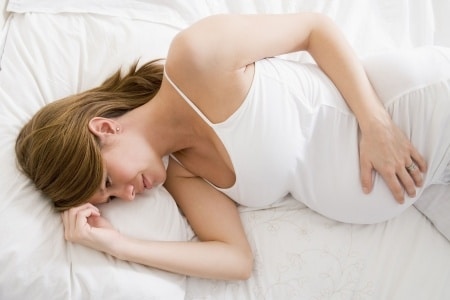 Researchers from the University of Nottingham and Guy's and St. Thomas' Foundation Trust in London, both in the UK, conducted a cohort study of 206,785 women between the ages of 15 and 44. All of the women had been pregnant one or more times between the years 1997 and 2010.
According to the results, pregnant woman who had been hospitalized during for a reason other than delivery had a 17.5-fold increased risk of developing a VTE. Additionally, the risk of VTE was six-fold higher for these same women in the 28 days following their discharge.
"The overall risk of first venous thromboembolism in pregnant women increased during admissions to hospital not related to delivery and remained significantly higher in the 28 days after discharge," the study authors wrote in BMJ. "During these periods, need for thromboprophylaxis should receive careful consideration."
Prophylaxis (preventative) methods for VTEs generally include the use of anticoagulants, such as heparin. However, medications like these can increase the risk of major hemorrhage, especially if the mother is approaching her due date. What's more, hemorrhaging already occurs in approximately 1% of all pregnancies – a risk that is entirely too high to recommend a wide sweep of anticoagulant recommendations. As such, the study authors suggest that more research, such as risk-benefit analysis, be done to help find better treatment methods.
Researchers also pointed out that diagnosing VTEs during pregnancy can be difficult, since leg swelling and calf pain – the primary symptoms of a VTE – are often present during pregnancy, simply because of the pregnancy itself. Again, the authors pointed to a need for more research into the issue.
Related Articles:
---
[ad]