Fall is here and the snow has even arrived… Which means it's officially movie season!
This month Disney Junior has your little ones covered with new episodes of their favorite shows, a feature film and more chances to enter their Princesses & Heroes contest!
This Sunday, November 10th at 11:30am, Disney Junior will feature a very special new episode of Sofia the First with a guest appearance by Belle (from Beauty and the Beast)!  During the episode, called "The Amulet and the Anthem", Sofia's magical amulet bestows a curse upon her after she becomes a bit too boastful about being chosen to sing the Enchancian Anthem at the Harvest Festival. Sofia gets a special visit from Princess Belle who offers her some advice.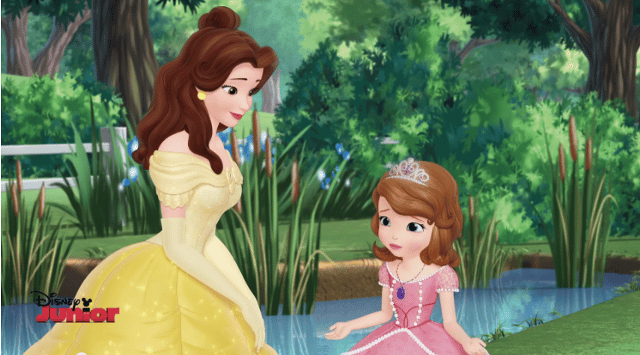 Plus – Viewers receive 25 bonus entries in Disney Junior's Princesses & Heroes contest by catching the Bonus Code, which will appear during the special episode!  Enter it right after the premiere at http://www.disneyjunior.ca(CONTEST HAS ENDED)
Also look for new episodes of Strawberry Shortcake's Berry Bitty Adventures!  The series that will take you back to your own childhood focuses on the delightfully quirky community of Berry Bitty City, a miniature town tucked into a strawberry patch.  It is home to Strawberry Shortcake and her six girlfriends, all nine years old and 2 inches tall.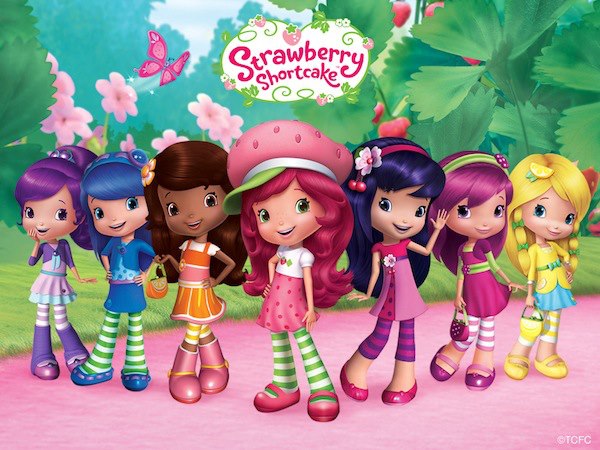 The Strawberry Shortcake series teaches social/emotional lessons and emotional intelligence lessons on community life for young fans.  As well, the series is also "fruit forward" – existing in a world that emphasizes fruit, vegetables and healthy eating.  Colourful, whimsical fruit motifs are used in visuals and naming conventions.
This season look for new friends and new pets.  A boy, named HuckleBerry Pie(remember him!?), takes a wrong turn and ends up stuck in Berry Bitty City with his pet adoption van filled with seven puppies.  While most kids would love to have this many puppies, there is bound to be some excitement with so many running around!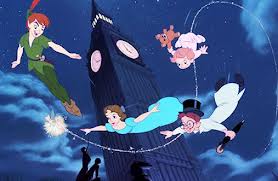 On Saturday November 23rd at 6pm ET, Disney Junior will transport your family to Neverland with the premiere of Disney's Classic Peter Pan!
In this timeless movie,Wendy and her brothers are whisked away to the magical world of Neverland with the hero of their stories, Peter Pan.  It is the 14th film in the Walt Disney Animated Classics series and was originally released on February 5, 1953.
Over the years Peter Pan has been weaved into our culture in so many way.  He has be immortalized in comic books, video games, sequels and spurred prequels like Tinkerbell.
The original is an absolute must-watch and we can't wait to PVR it!
Will you be watching?
---
"Disclosure:  I'm part of the Disney Junior Mom program and I receive special perks as part of my affiliation with this group. The opinions on this blog are my own."[ad]