Busy Philipps was spotted navigating her way through the Grove on Wednesday with her girls Birdie and Cricket on their way to see Jolly Old Saint Nick!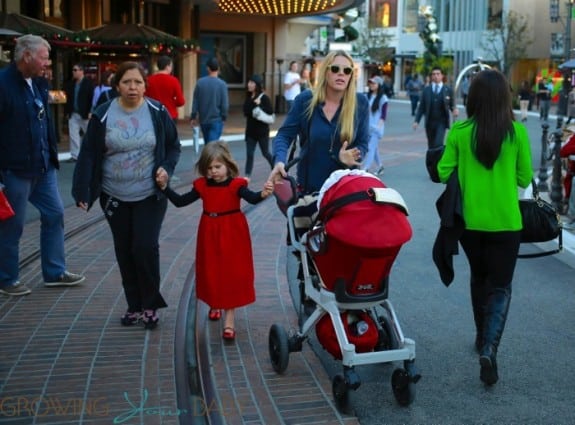 While accompanied by a nanny, the actress held Birdie's hand while pushing Cricket in her stroller.  Birdie was dressed for the season in a red dress and matching Mary Janes.  Cricket was cute in a striped sleeper and matching hat.  She rode in an equally festive red G2 Stroller as they made their way to Santa's Cottage.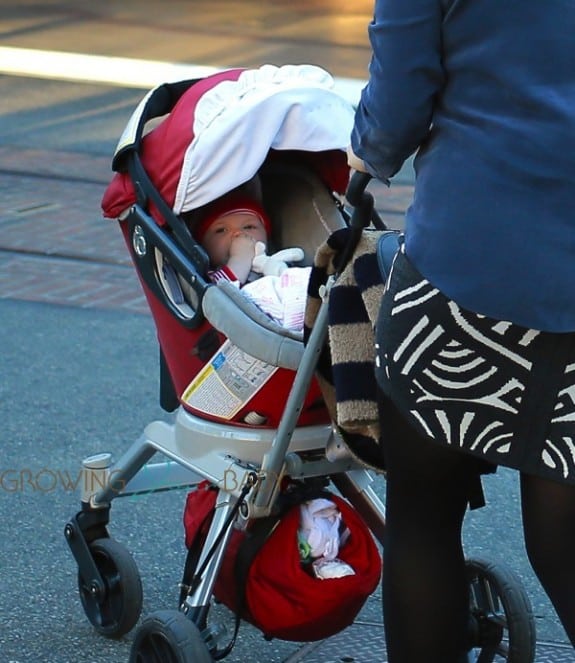 Getting ready for the holidays, Busy has been posting photos of her Elf of a Shelf around her house.  On Wednesday night they had a race, and last night they whipped up a huge batch of rice crispie treats.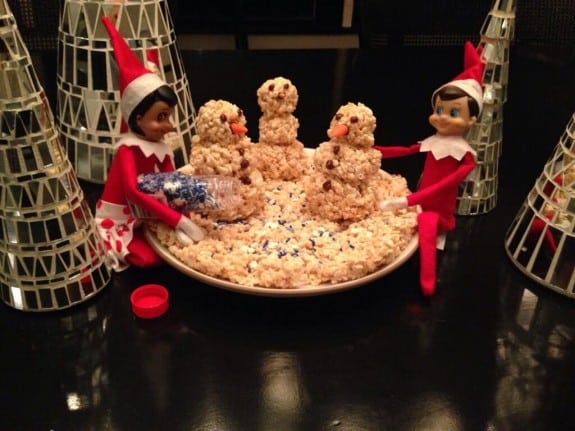 Where does she they find the time?