Last month when baby Andrew Jacob arrived weighing 15lbs 2ozs, it was believed that he was not only the biggest baby born in California, but in the United States in 2013.
That was until San Francisco parents, Sosefina Tagalu and Pavasio Otuhiva came forward to say that their baby Sammisano Joshua Talai Otuhiva, was born in August weighing much, much more!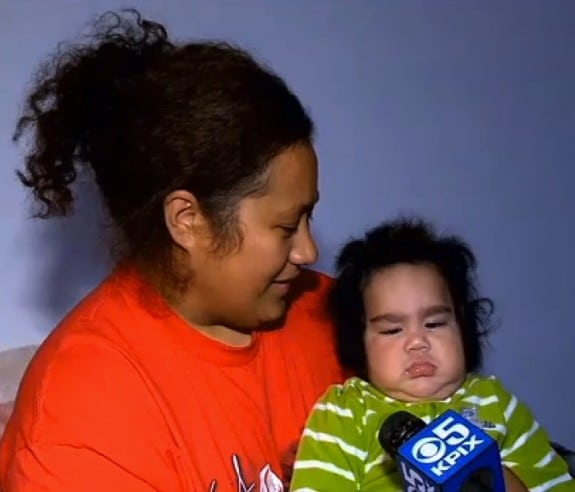 "I'll be honest with you. I was hurt that the claim wasn't ours," Pavaiso told the SF Chronicle. "I wanted to share our story."
To prove their claim the couple waived their right to medical privacy under federal law to give a Chronicle reporter access to their baby's birth records.
As expected Kaiser Permanente confirmed that  Sammisano was, in fact, born Aug. 23 at the medical center in San Francisco weighing a robust 16 pounds, 1.7 ounces!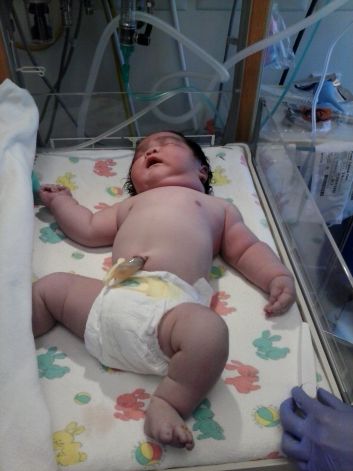 During her pregnancy the 5'3 mama gained 110 pounds! Thankfully the baby was delivered by c-section.  But the pregnancy took a toll on her body.  Sosefina tells the paper, her back still aches and her sciatic nerve flares up on occasion.
Now 5 months old,  Sammisano weighs 25lbs, the weight of the average 18-month-old.  He started solids at 3 months old and wears size 5 diapers.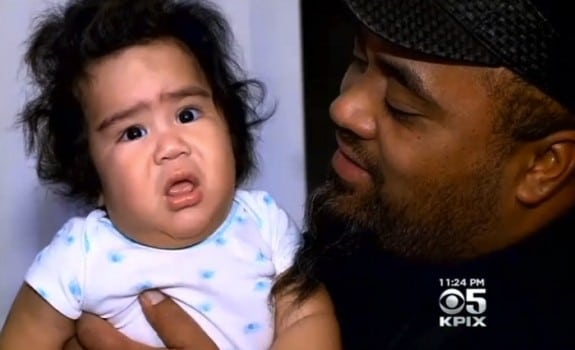 How the baby came to be so big isn't such a mystery.  His parents are both 'big-boned' individuals themselves, and their ancestral lines trace to the Pacific islands, where large children aren't uncommon.  Sosefina also has diabetes, which has been known to be a factor in large deliveries.
Her two older children were above average as well.   Her oldest weighed 12lbs, while her middle son was 11lbs.
The most important thing now is that Sammisano is happy and healthy – and he is.  His parents say he only really cries when he's hungry and he isn't crazy about being picked up.
"You try to cuddle him, put him to bed. He wants you to put him down," Tagalu said. "He knows he's big."
---