In a Canadian first, doctors at two Toronto hospitals are celebrating their first successful in-utero surgery. Performed on a fetus with spina bifida, the positive outcome is a massive step forward in fetal medicine.
"I am extremely proud of the collaboration between Mount Sinai Hospital and SickKids – which has resulted in a terrific outcome for this baby girl," Dr. Greg Ryan, head of the fetal medicine program at Mount Sinai Hospital, said in a news release. "Having this kind of clinical capacity here in Ontario will really change the range of options available to parents who have been given a diagnosis of spina bifida during pregnancy."
The surgery was performed on Romeila Son who, at 25 weeks pregnant, discovered her baby had myelomeningocele, a form of spina bifida in which the spinal column does not close during early development. Affecting approximately 120 to 150 babies in Canada each year, the condition can cause serious and permanent damage to the central nervous system.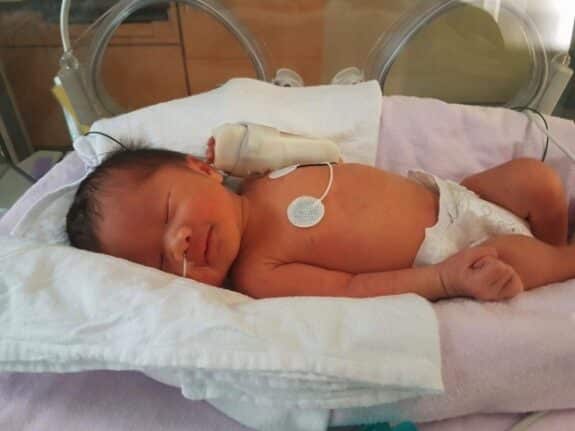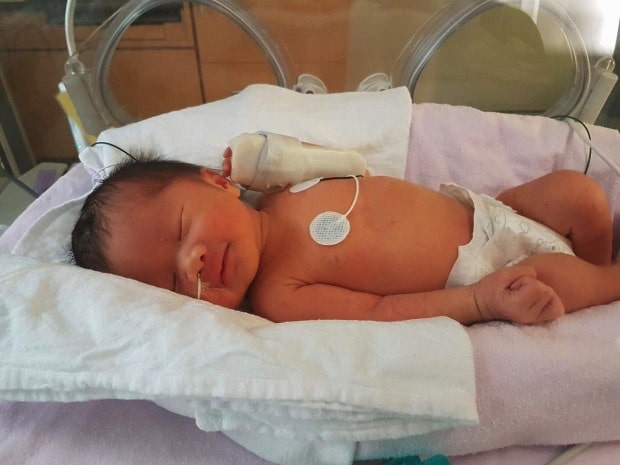 In fact, most babies born with this type of spina bifida never walk because their lower extremities are just too weak. Around 80 percent of the babies also need a permanent shunt placed in their brain to relieve pressure from accumulating fluid. Only 50 percent of the children end up living independently as adults, and between 15 and 30 percent do not even survive to adulthood.
The surgery, though not a complete correction, can reduce the effects. In fact, a University of California study found that spina bifida surgery can improve the chances of survival and increase the odds that the child will one day walk independently. It also cuts a child's risk of needing a shunt in half. But there are risks involved, such as the increased odds of delivering the baby prematurely. Thankfully, that is not what happened to Romeila and her baby girl, Eiko.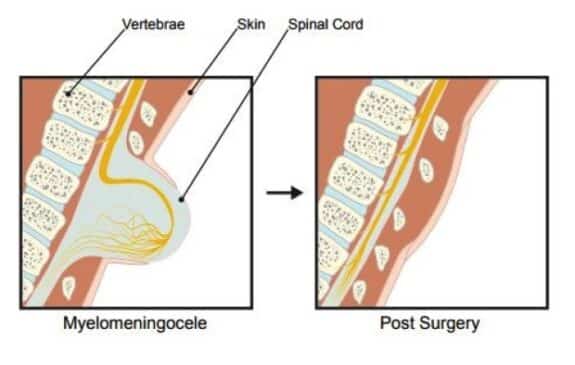 The surgery, which took place just two months before Eiko's birth, was carried out by a team of surgeons, neonatologists, cardiologists, fetal medicine specialists, anesthesiologists, and nurses. Romeila was sedated and doctors made a small incision in her stomach that avoided the placenta. Eiko was then positioned for the surgery and operated on. Then surgeons closed Romeila's abdomen and hoped for the best. According to Romeila, the results have been miraculous.
"Right now, her brain is stable, her legs are moving and kicking…She's been home for two months and she's doing amazing," Romeila told CTV News. "All of our prayers were answered. She is our little miracle.