Cardi B and Offset were spotted shopping for new sunglasses in Los Angeles on Wednesday July 21st, 2021.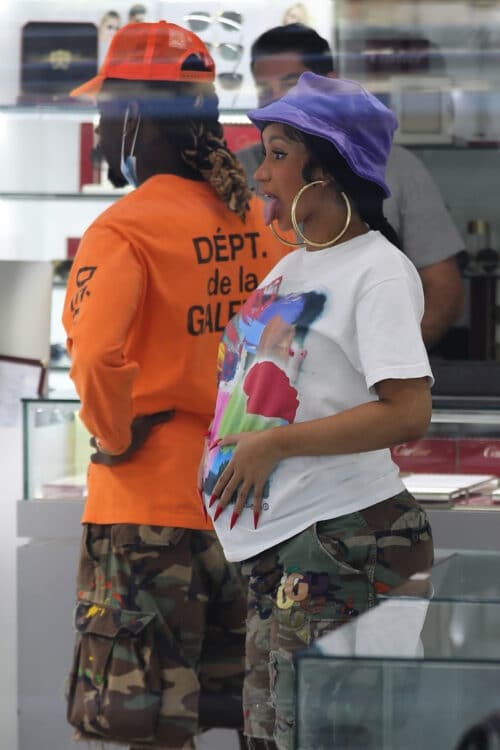 The couple, who are expecting their second child together, made a head-turning stop at the eyeglass shop on where they tried on various pairs of shades, and Offset took time to sweetly cradle Cardi's belly.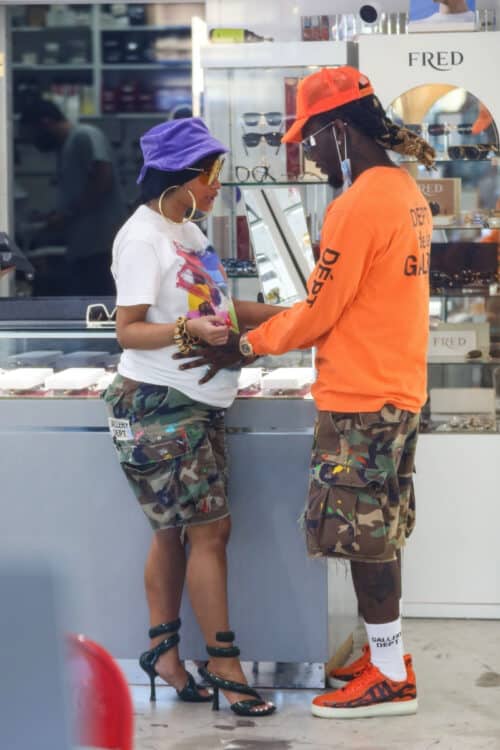 The pair sported his and hers camo shorts and matching Hermes handbags.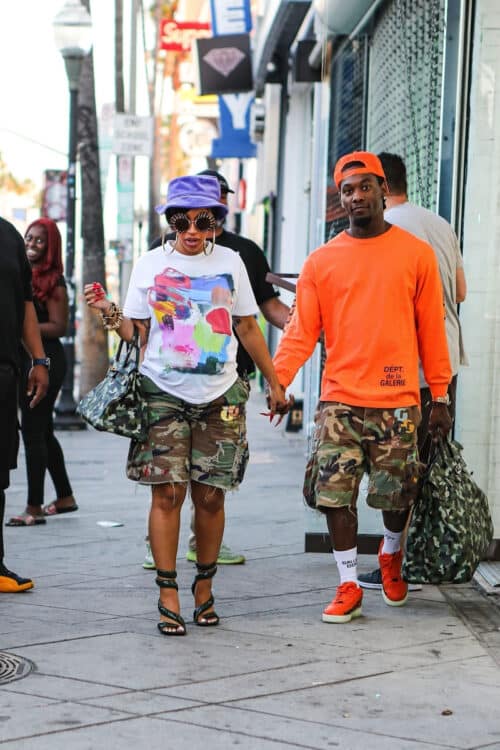 Cardi debuted her growing belly during her BET performance on June 27th, 2021.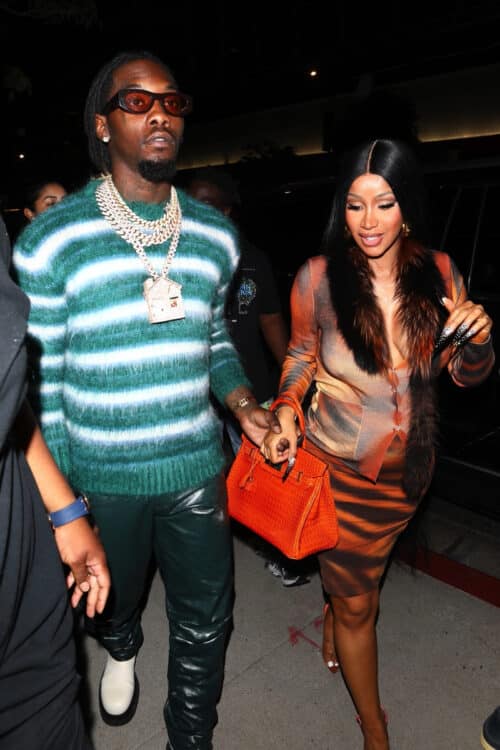 During an interview, the rapper recently revealed that she started to show pregnancy symptoms two weeks before the Grammys when she noticed her mouth started to get watery along with headaches and carsickness.
"I think I'm pregnant, bro!" she told Offset.
"We just started laughing like, 'Lord, we have so much to do,' " she recalled.
The new baby, she says, is a blessing, "There is something so dear about this pregnancy and I feel like I'm starting a new chapter, and I'm happy about that."
{BACKGRID}