Chris Hemsworth and wife Elsa Pataky were photographed taking a stroll in Byron Bay with their twins Sasha and Tristan on Saturday, October 20, 2018.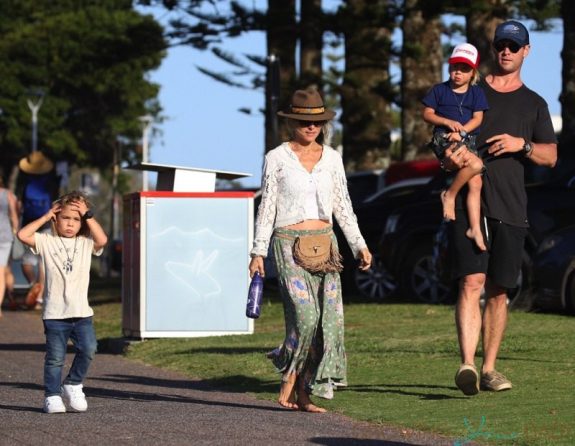 The cute couple, who are also parents to India, took turns pushing the boys on the swings and climbing on the play equipment.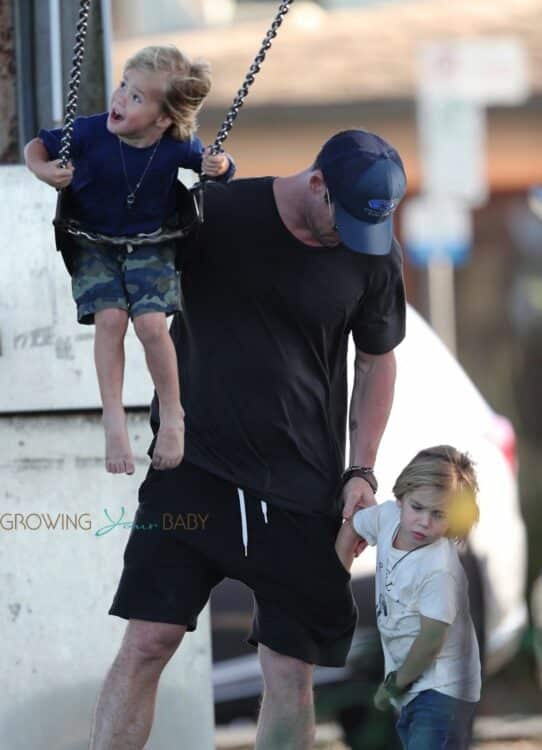 One of the boys, who chose to go barefoot, attempted to stop traffic so he could cross the street.
The Fast & Furious star was boho chic in a white tank with a lace cardigan and a floor-length floral patterned green skirt.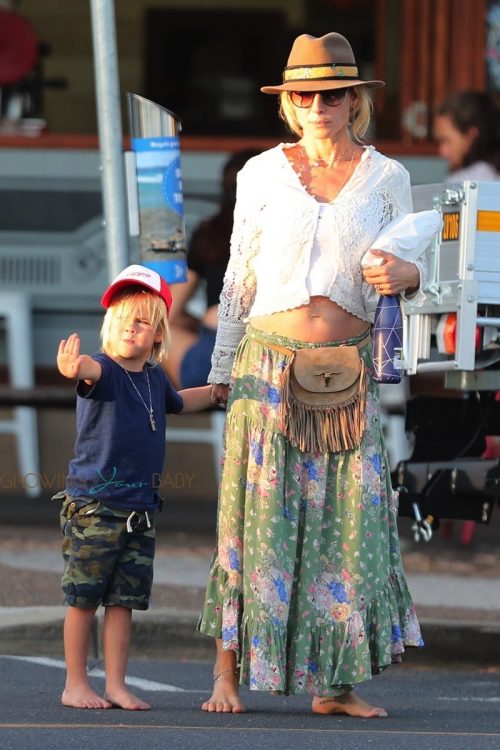 Chris just wrapped the fourth Men In Black film, which is scheduled to be released in June 2019.
He will soon start production on Dhaka, an action film scripted by Infinity War co-director Joe Russo, in India and Indonesia.