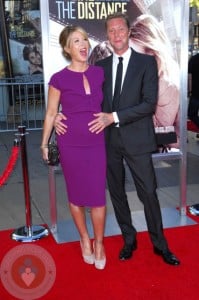 Congratulations to actress Christina Applegate and her fiancé Martyn LeNoble on the safe arrival of a their first child – a baby girl!
A representative for the actress announced the news of the arrival today saying,

"Mother and daughter are doing great."
Sadie Grace LeNoble was born in Los Angeles on January 27, but no other details about the birth have been released.
Last year Christina told People Magazine she was hoping to mix two parenting styles together saying,

"I'll probably be a little bit hippie and a little bit Type A. I'll take from what my mother did, which was way hippie and like, 'Do what you wanna do,' and bring some things that I know from watching my friends raise their kids. An amalgamation of sorts."
Congratulations to the couple!
Related Articles:
---
[ad]