Codeine, an opioid painkiller that is often added to cough medicines and some prescription medications, have been given to children for decades. Unfortunately, some of those very same children have suffered from serious health complications because of the opioid drug. Experts are now urging for restrictions.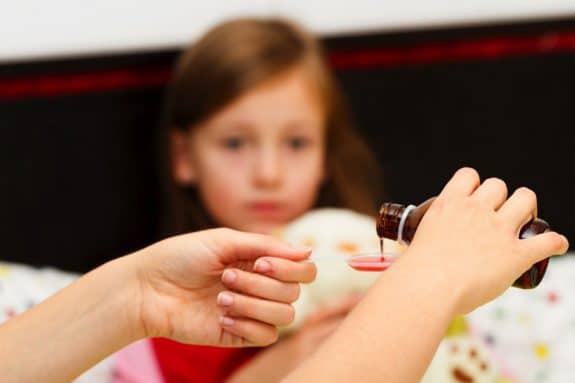 Converted by the liver into morphine, the body breaks codeine own quickly. For some, this leads to ineffective pain management. For others – especially children – it can lead to serious and life-threatening breathing issues. In some cases, the effect is so severe that it leads to mortality.
All of this is documented within studies, and concerns have been expressed by multiple health agencies, including the AAP, the U.S. Food and Drug Administration, and the World Health Organization. Yet the opioid is still put in over-the-counter cough syrups – even those that are marketed for children – and it is often given after surgical procedures, such as a tonsillectomy or adenoidectomy. In fact, more than 800,000 children were prescribed codeine between 2007 and 2011. Otolaryngologists were the most frequent prescribers (19.6 percent) but even pediatricians (12.7 percent) and family care doctors (10.1 percent) gave out codeine prescriptions to children.
Part of the problem is that there are few effective and safe painkiller options for children. A clinical report, published in the journal Pediatrics, addressed this issue while also expressing concerns about the pediatric use of codeine. They stated that more research could help uncover safer options for children, but it would take time.
"Effective pain management for children remains challenging," the lead author of the report, Joseph D. Tobias, MD, FAAP, said. "Children's bodies process drugs differently than adults do."
For now, parents should watch cough syrups – even over the counter ones – and talk with their doctor about painkiller options if their child must undergo a procedure, ensuring that they express their concerns about the risks of codeine.
---
[ad]