Most parents have a love/hate relationship with their infant car seats. A necessary piece of gear, they are often criticized for their complicated installation process and awkward positioning.
There is no denying that Europe is way ahead of North America when it comes to car seat innovations. We won't even discuss how hard it is to get a car seat approved for use in Canada. We are often a couple years behind our neighbours to the South. But Europe? So much goodness. Including the seat below:
The BeSafe iZi Twist B i-Size is a rotation seat that combines a baby seat and toddler seat into one by featuring the unique BeSafe Baby Shell™ and Newborn Hugger™.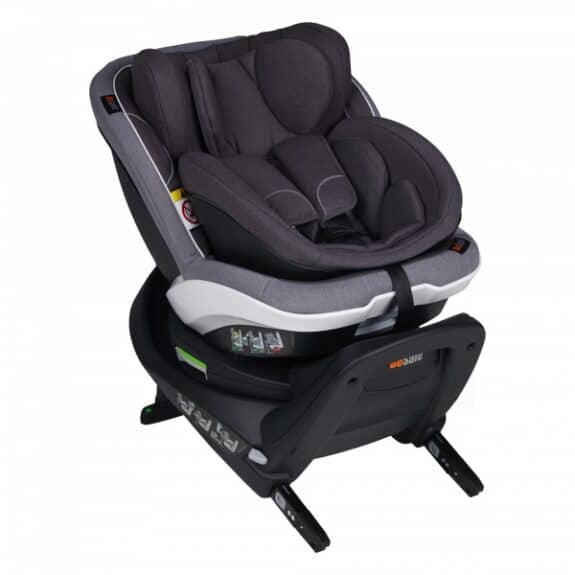 It not only passed the world's toughest crash test – the Plus Test – but also offers advanced levels of comfort and adjustability for the child. The convenient side-to-side rotation allows you to easily take your child in and out of the seat by rotating it towards you.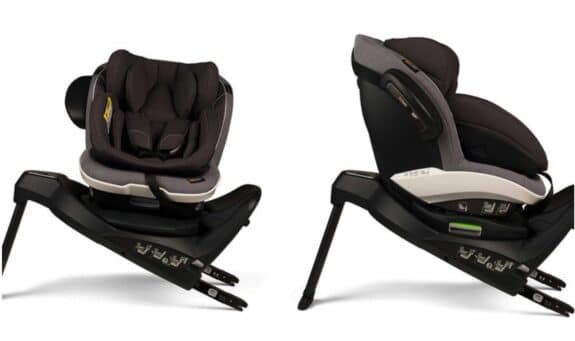 The BeSafe Universal Level Technology™ has a special seat-and-base-design that allows you to always install this seat horizontally, no matter how steep the vehicle seat of your car might be. With its rigid construction, forces are safely distributed to the vehicle floor through the support leg. On top of this horizontal installation, iZi Twist B i-Size features 4 easily adjustable recline positions for the greatest comfort any place, any time.
The BeSafe Baby Shell™ is a one-of-a-kind baby insert that provides an ideal sitting angle custom-made for babies, which is identical to the angle in baby car seats. By consisting of not just cushion inserts but instead a whole outer shell that also contains the Dynamic Force Absorber™ in its side wings, the Baby Shell™ adds an extra layer of side impact protection to keep babies safe.
SPECS:
Stature height: 40 – 105 cm
Max. weight: 18 kg
Age: birth to approx. 4 years