A South Carolina couple has opened their home and their hearts to an identical set of triplets, who were left needing loving parents, after their biological mother put them up for adoption.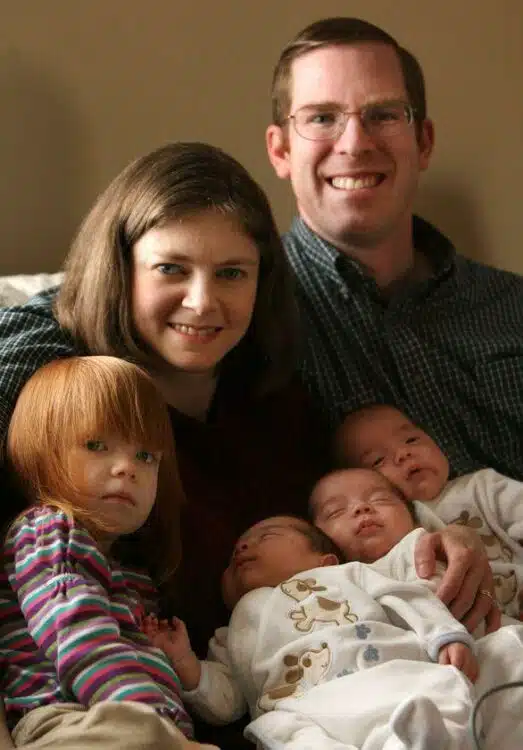 Rebecca and Jeff Bates decided on adoption, Ms. Bates said, when she and her husband were unable to conceive.
They adopted their first child Mary 2 years ago.
When Mary began to become a toddler, the Bates decided it was time to enlarge the family. They called their attorney and told him they wanted to adopt a baby boy — one, that is. They made the call in April. By November, their attorney had found a mother in California who was pregnant and knew she could not raise a child. She was looking for a caring, Christian couple.
That's when they found out that the expectant mom was expecting a rare set of identical triplets. The chances of having identical triplets is one in 200 million.
Within an hour the couple had made their decision. One month after that they had transformed their office-and-gym combo room into a full nursery.
Knowing that they babies would probably be arriving early, Rebecca headed to California in January.
Just 2 weeks later at 32 weeks gestation, the three identical boys Chris, Daniel and Nathan arrived weighing roughly three pounds each.
The babies, who are now home, each wear different color bracelets so that the couple can tell them apart.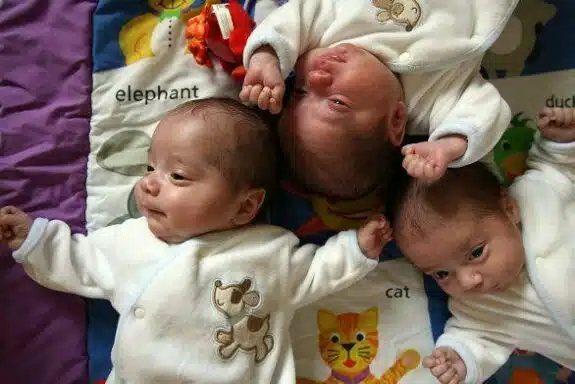 "We can't tell them apart," said Rebecca "We have to look for their birthmarks or use their anklets."
Their church, University Baptist Church, and their family have helped ease the transition, the Bates said. Church members took care of Mary when Ms. Bate first flew to California and brought the family dinners each day when the Bates returned to South Carolina.
"So far it's not been as bad as I thought it would be," Mr. Bate said. "The first several weeks, they wouldn't fuss or cry, they just slept."
That's changing slowly though as the boys continue to grow.
Related Articles: