Zac and Brittney Wolfe's dream of becoming parents has finally come true in a remarkable turn of events. After years of trying to conceive, the couple now has four beautiful babies, born in two separate births.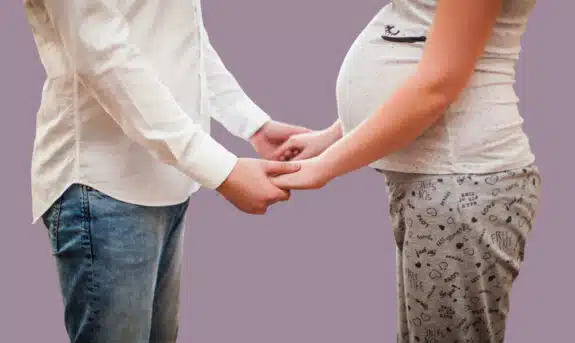 Their journey to parenthood started in 2015, shortly after their marriage. Despite their efforts to conceive naturally, they faced challenges and turned to fertility treatments. They endured rounds of intrauterine insemination (IUI) and in-vitro fertilization (IVF), juggling appointments, injections, and medications.
Their persistence paid off when they became pregnant through IVF, only to suffer a heartbreaking miscarriage. Undeterred, they continued their fertility treatments, facing more disappointments and being told they had "unexplained infertility."
"We weren't sure at the beginning if it was because of my injury as well," Zac, who was left paralyzed from the waist down following a 2011 car crash told Good Morning America. "We had to have all my tests done, and it was very hard."
In their search for alternative options, the Wolfes explored adoption. They underwent a home study, shared their story on a website, and reached out on social media. While they received supportive messages, no adoption opportunities materialized. It was then that the couple learned about embryo adoption.
Embryo adoption offered them a chance to choose a donated embryo and become pregnant through the process. Traveling to an embryo donation center in Tennessee, they underwent their first transfer. Sadly, they experienced another miscarriage, but they refused to give up.
In an interesting twist of fate, while pursuing embryo adoption, the Wolfes were approached by a neighbor asking if they were still interested in adoption. They were introduced to a local pregnant woman who wanted to pursue adoption.
"We met with her and she asked us if we would adopt her baby," Brittney recalled of their first meeting with the woman in March. "So, we were there from about the middle of her pregnancy. I was with her at her 20-week ultrasound when we found out it was a girl. I was there through all of her appointments."
This unexpected opportunity became their second path to parenthood.
While they were excited about the potential adoption, they continued to pursue embryo adoption as well, in case either one of their options failed.
"We'd had the failed embryo transfer and we also had so many [adoption] scams," Zac recalled
"We knew both of them may not work. It's a 50-50 chance," added Brittney. "So we went for it."
The couple's determination led them to another embryo transfer in April. This time, the transfer resulted in a successful pregnancy with triplets. Despite the previous miscarriages, Brittney Wolfe's pregnancy progressed smoothly.  The triplets, named Knox, Noah, and Navie, were born prematurely via C-section at 30 weeks.
While the triplets are currently in the neonatal intensive care unit (NICU), the Wolfes are ecstatic about their arrival. Their adopted daughter, named Charlie, is already home with them, completing their family.
Related Childbirth News: