Delivering a baby isn't without its challenges or complications, and in times of concern doctors occasionally turn to techniques that are less natural than some parents would like.
The Centers for Disease Control and Prevention reports that approximately 5.5%(2009) of babies born vaginally in the United States are delivered by forceps(1%) or vacuum(4.5%) extraction.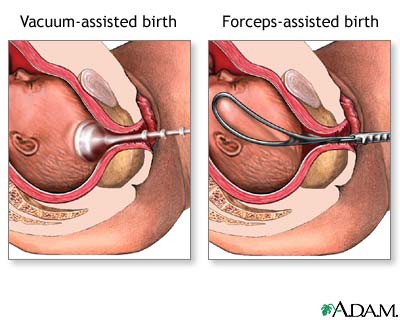 Invented more than 500 years ago, forceps have allowed doctors to deliver babies during cases of difficult or obstructed labor. This method, however, doesn't come without its own complications. The baby is often born with cuts and bruises, occasionally facial nerve injury can occur, and in some rare instances, clavicle fracture or intracranial hemorrhage sometimes leads to death(4/10,000 births).
Born just after Christmas, Olivia Marie Coats fell into that small percentage and now her parents have launched a campaign to stop the use of forceps in all births.
During her pregnancy, Rachel Melancon had asked her doctor to deliver her baby by c-section due to the size of the infant. Not large, Olivia was just shy of 8 lbs at birth. The concern? Rachel is just 4-feet-11 and 98 pounds – before she was pregnant. She was concerned that delivering such a big baby would be too much for her.
Rachel's doctor George Backardjiev refused to say,
"'No, you don't want a C-section. You'll have a scar'," said mother-in-law Angie Coats, who was present at the birth. "During her delivery, the baby's heart rate kept going up. He said, 'One more hour, one more hour.'"
Eighteen hours before the delivery Rachel was running a 103 fever.
"Five hours passed, then he came in and she started to push. But she was so worn out and the baby wasn't even in the birth canal."
The baby was face up and Dr.Backardjiev tried to turn her but was unsuccessful.
"When he couldn't do that, he took the small forceps to try to pull the baby out. He kept going and even put his foot up on the bed trying to pull," Angie recalled. "He was turning and twisting and she would never come out. He put the forceps one way and the other. When he touched the top and side of the skull, we heard a pop, like clay cracking in pottery and heard her skull crush."
Eventually baby Olivia was delivered by c-section.
"My son said, 'I don't think my baby is alive.' She was not breathing and she never cried," said Angie Coats.
Images posted on the couple's Facebook show damage on the baby's head caused by the forceps.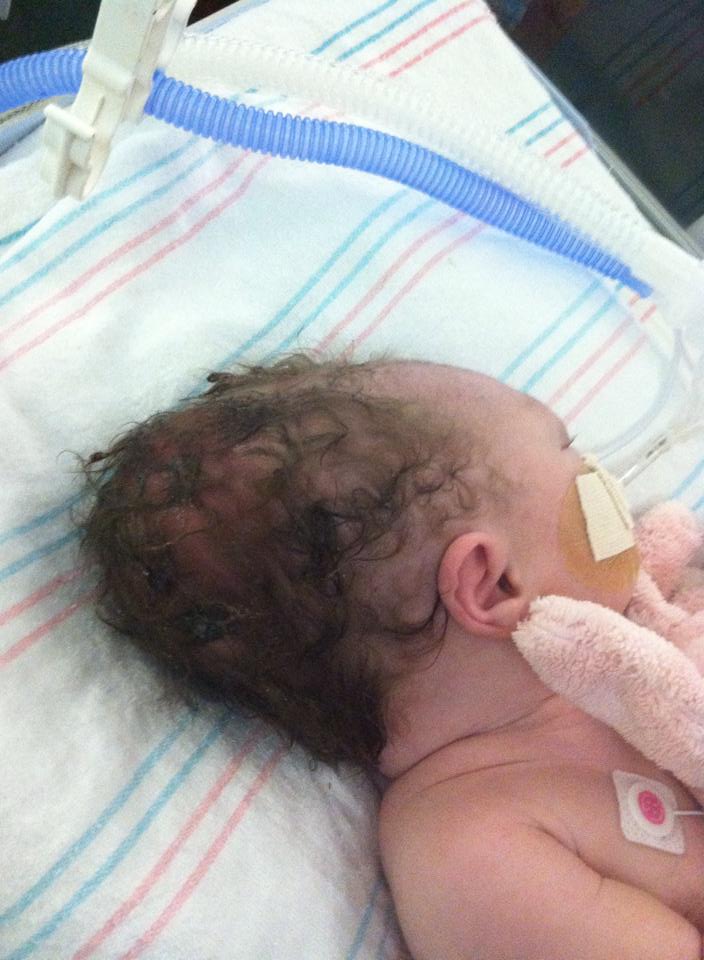 Medical staff told the family the baby was alive and would be transferred to another Hospital.
But once the family arrived at Hermann Hospital, they allege that doctors told them Olivia was not breathing on her own and had suffered "numerous skull fractures."
A friend of the family, Cinda Castle told ABCNEWS, "Her skull had been crushed by the forceps and her spine twisted and severed."
Baby Olivia lived on life support for 5 days before being disconnected on January 2nd.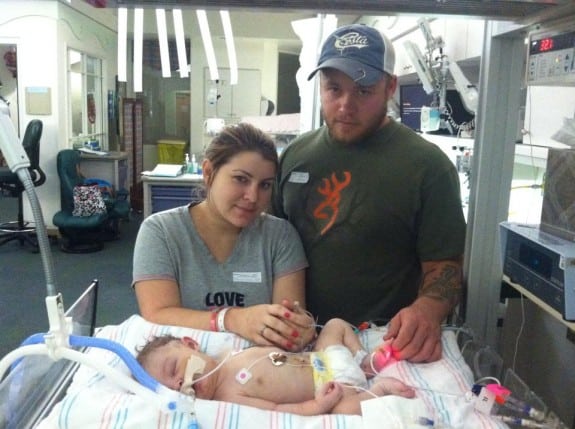 Grandma Angie said that the family was by Olivia's side at Hermann Hospital at her death.
"They took her off life support and it took two to three hours for her heart to stop as my son lay in the room," she said. "I gave her a bath and they took her down to the morgue."
The family has urged others to call for an end to forceps deliveries nationwide. Their Facebook page is getting a lot of attention with 50,000 "likes."
Olivia's parents donated the baby's heart valve to save another baby and the tissue behind her legs and knees was donated for skin grafts. "Something good will come of this," said Coats.
ABCnew's Dr. Jennifer L. Ashton, an obstetrician, and gynecologist, said that a forceps delivery can be risky, but can also save a baby's life if used properly.
"Forceps are used less often today versus vacuum extraction, but skull fracture is a known risk of this procedure," Ashton said. "Often times there is no other option when delivery needs to occur and even a C-section could be not an option."
"In the right hands they can save a baby's life," she said. "It takes a lot of skill and practice to perform a forceps delivery and most younger [obstetricians] have been trained in vacuum extraction."
Please visit baby Olivia's Facebook Page to stay up to date on her parent's fight.
---