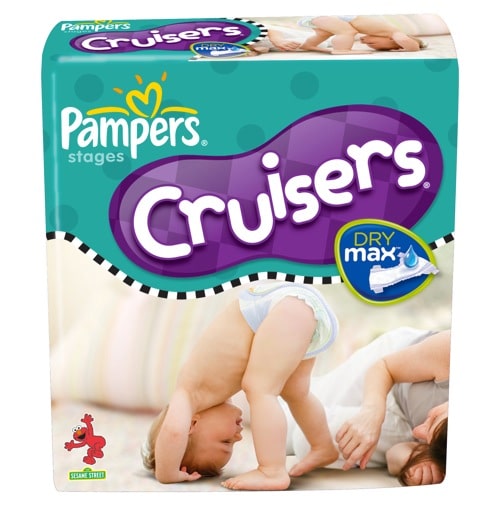 The U.S. Consumer Product Safety Commission and Health Canada announced today that they reviewed consumer incident reports and other information involving Pampers Dry Max diapers. To date, the review has not identified any specific cause linking Dry Max diapers to diaper rash.
From April through August 2010, CPSC received nearly 4,700 incident reports about diaper rash. Nearly 85 percent of these complaints came in May and then dropped off significantly. As part of its technical evaluation, staff from each agency considered certain characteristics of the diaper, including the materials used, the construction of the diaper, and heat and moisture retention issues.
In addition, CPSC staff reviewed clinical and toxicological data found in published, peer-reviewed medical literature. CPSC also critically reviewed data submitted by Procter & Gamble (P&G) and the results of a human cumulative irritation patch study conducted by P&G in May 2010. Further, chemistry, toxicology and pediatric medicine information provided by Health Canada was reviewed by CPSC.
While the investigation thus far does not find a link between the diapers and the health complaints received, CPSC recognizes the serious concerns expressed by parents. CPSC staff cannot rule out that there may exist a health concern for some babies, especially those babies that may be sensitive and develop rashes or other skin problems as a result of contact with the materials in this or other products.
Touted as one of Procter & Gamble's biggest innovations, Dry Max diapers were promoted as being thinner and more absorbent than other brands. But the diapers became a public relations nightmare when a group of parents filed a lawsuit and angry parents formed a Facebook group asking P&G to return to the old Pampers formulation.
After the CPSC report was released Jodi Allen, vice president of Pampers, released a statement saying,
"We hope that today's announcement will reassure the millions of moms and dads and child caregivers who place their trust in Pampers and Dry Max every day."
Both agencies will continue to evaluate consumer complaints related to Pampers Dry Max diapers and will provide parents with updated information if this assessment changes. If the rash persists, parents and caregivers are advised to seek the attention of a medical professional or discontinue use of the diapers.
Related Articles:
---
[ad]