This past weekend as celebrities descended upon Louisville for the 136th Kentucky Derby, Larry Birkhead returned to the city, he once called home, to treat daughter Dannielynn to her first Derby.
Larry spoke to Star about the event and it's importance to his daughter.
"This was Dannielynn's first derby. It was special because it was the place where Anna and I first met," Larry tells Star. "She wore a dress that Anna had picked out for her before she was even born. It was in Anna's hope chest, and I took it out for Dannielynn to wear."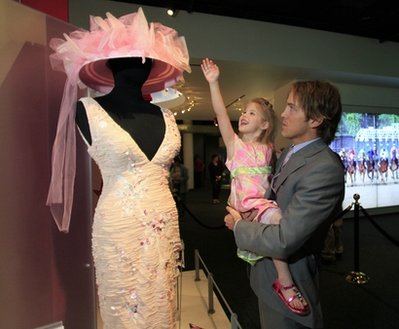 Anna picked out the vintage 1996 Rachel London pink dress, with sweet Barbie buttons and flowers, on a trip to New York, says Larry.
"She always wanted to have a baby girl, and she would buy little girls' dresses that she said she wanted to dress her daughter up in one day."
Sadly, Dannielynn is starting to realize Anna's absence.
"She asks for mommy now because she goes on play dates and the little kids have their moms there with them. I tell her, 'Mommy's in heaven, you'll see her one day.' She doesn't understand yet what happened to her mom, but she realizes she's not there with her."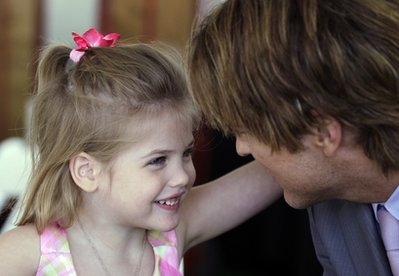 The tiny tot seems happy to spend time with dad though.
"Dannielynn had a great time at the Derby. She was picking out horses for people to bet on, and she helped some guy win $900," says Larry. "She fed a carrot to one of the horses, and she said, 'Daddy, I want to ride horses when I grow up.'"
Related Articles:
{WIREIMAGE/AP}
---
[ad]