The newest addition to the Baby Einstein DVD collection is World Animals Adventure.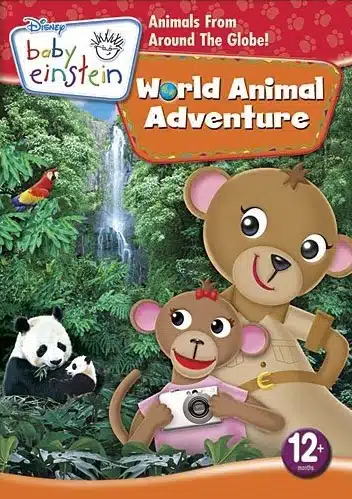 This follow up to World Animals is not only well done, but it includes some great features that cater to kids of all ages.
Parents now have the option of playing the movie straight through or tailor their experience to meet their child's schedule.
The select-a segment feature gives you the opportunity to choose a 5 or 10 minutes segment OR a compilation of the fun puppet shows.
The Grow with Me feature 'enhances the DVD with language and new puppet shows that grow with baby'.
While both of my boys are very fond of Baby Einstein, they prefer the animal DVDs. Before this video arrived, the original World Animals was the standing favorite at our house.
This new version adds new animals not seen in this series before like manatees, llamas, camels, the snow monkey, the arctic fox and Meercats,
Also new are a long list of cute new characters including horses, zebras, pandas, seals and Koala Bears. Most of which are parent and child.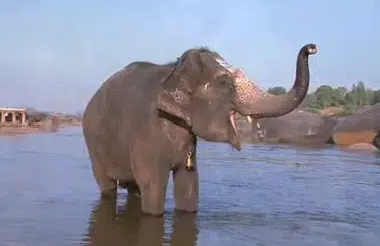 As a parent, I noticed this Baby Einstein has nicer camera angles, probably as a result of all of the great 'Earth' footage Disney filmed. The extreme close-ups and high angles made for a nice view for mom and dad as well as for the kids.
Closer to the end, both kids liked the Caribbean-like song, that encourages kids to get up and dance around. The little one enjoyed the music, while our older son mimicked what the kids on the screen were doing. This is great segment to combat 'digital kid syndrome'. For us, it is also a nice way to transition into a new activity after the video has finished.
As always, Disney delivers a timeless video that allows both of our kids to watch the TV together and enjoy what they are seeing on different levels. I highly recommend this DVD for animal loving kids.
Related Articles:
---