Most of the time, those ultrasounds that we receive when we are carrying our beautiful bundles of joy are a time of happiness and excitement, and offers us a glimpse at the miracle of life that will soon be here. But for one mom, a routine ultrasound turned into a harrowing ordeal for her and her son.
One year ago, Elizabeth Rodriguez-Alvarez of Palo Alto, California was approximately six months pregnant when she went in for a routine sonogram to check on how her child was developing. However, all was not well with the scan. On the monitor, doctors saw a black spot, which turned out to be a large cyst on the fetus' lung, compressing it.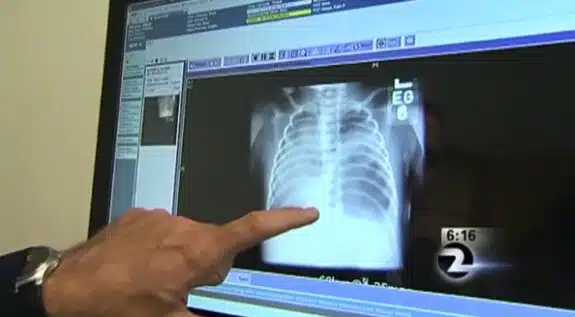 At first, the doctors and medical experts did not hold much hope that the fetus would even survive. Salvador Alvarez, the child's father, talks of how difficult hearing that devastating news was, "At that very moment when they told us that we just both broke down in tears." The Alvarez family was referred to the Lucile Packard Children's Hospital Stanford. At the time, doctors at the hospital performed a revolutionary treatment – they inserted a shunt through Rodriguez-Alvarez, right into the tiny lung of the unborn child.
Dr. Jane Chueh, a doctor who worked on the case speaks of the difficulties of finding an adequate treatment for the fetus, saying, "It was definitely one of our more challenging cases, absolutely." Three months after the shunt was inserted, baby Elijah was born, where he was immediately rushed into surgery. The medical staff was able to successfully remove the cyst, also removing most of the child's left lung. Staff at the hospital, including pediatric surgeon Dr. Karl Sylvester say that without the life-saving surgery, Elijah would have most definitely passed away, his heart stopping within hours or even minutes of his birth.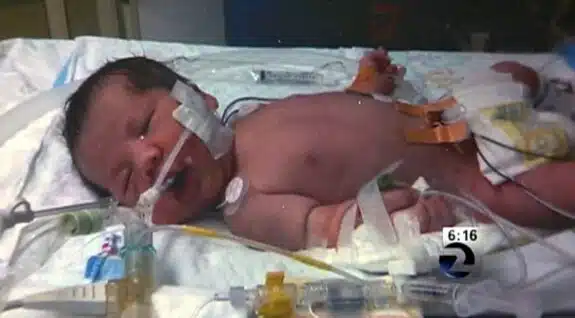 Today, baby Elijah is a happy and healthy child. His mom often gets compliments on his health, saying, "I like hearing when people that we don't know come up to us and say your baby is so healthy. I say oh, my good, they don't know what we've been through." While miracle baby Elijah's life might have gotten off to a bit of a rough start, the doctors and medical experts believe that the little one will thrive and grow with now problem.