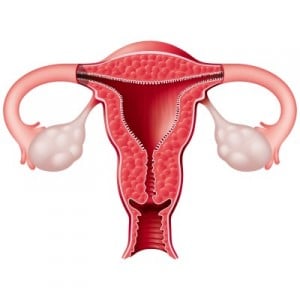 Two women from Sweden may very well be giving birth from the same wombs they were conceived in after receiving the very first mother-to-daughter uterus transplants in the world. But doctors aren't calling the surgeries a success, at least not yet.
"We are not going to call it a complete success until this results in children," said Michael Olausson, one of the Swedish surgeons who helped perform the transplants. "That's the best proof."
Both recipients, who are reportedly doing well, were in their 30's at the time of surgery. One of the women had her uterus removed because of cancer and the other was born without a uterus. And it sounds like both women intend to attempt pregnancy after a one-year observation period. Prior to their surgery, the women underwent in-vitro fertilization; if they are in good health after the observation period, their frozen embryos can be transferred.
The donating mothers are also doing well, according to the university.
"The donating mothers are up and walking and will be discharged from the hospital within a few days," said Mats Brannstrom, a professor of obstetrics and gynecology at the university.
Brannstrom is the leader of the research team (20 scientists, doctors and specialists in all). They have been working on the uterus implantation project since 1999. While they are not the first team to successfully implant a uterus, they are the first team to transfer a uterus from mother to adult daughter. They are also hoping to be the first team to have a confirmed pregnancy resulting from a uterine transplant.
The first reported womb transplant was conducted in 2000 by doctors in Saudi Arabia. Unfortunately, that implant was not considered a success; doctors had to remove the organ just three months later because of blood clots.
Turkish doctors said they performed a successful uterus transplant just last year, but that uterus had come from a deceased woman. Dr. Olausson added that there is no confirmation as to whether or not the woman ever underwent fertility treatments.
Eva Ottoson, a 56-year-old woman from Nottinghamshire, had said that she hoped to be the first woman to donate her uterus to her daughter. She and her daughter, Sarah, who lives in Sweden, shared their story just last year. No one knows if Sarah and Eva were participants in this past weekend's surgeries.
Related Articles:
---
[ad]