When four unmarked police cars boxed in a speeding vehicle they expected to find that the car had been stolen, but instead found a woman in labour just minutes away from delivering her baby.
Sergeant Simon Goss, of Hampshire police told SKY News the car reportedly hit 100mph so police were in the process of pulling it over.
"We boxed it in, forcing it to stop, and when it did the driver got out and we thought he was running off."
Instead he was coming around the other side of the car to help deliver his granddaughter, Lola Mia Rose.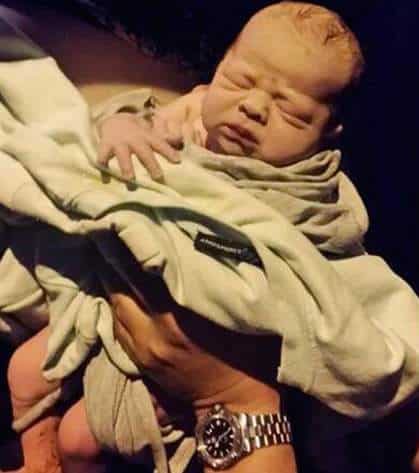 "When we got to the car, we saw the baby in the man's hands. I have never experienced anything like it before," Sergeant Goss recalled.
New mom Tiffany told reporters she had realised shortly before that the baby was coming, and along with her partner, their son, and her parents, the family made their way to hospital – apparently as fast as they could!
"As the car was moving my waters went, then the police pulled us over and my dad came round and opened the door," Tiffany said.

"I knew she (Lola) wasn't going to wait and then suddenly her head started to appear. The whole thing was quite scary."
Despite her exciting entrance Lola is said to be doing well. Police have said no action would be taken over the incident.
---
[ad]