I am in love with this cool new product called the Nap Nanny. It was designed by a mother to improve infant sleep.
This innovative foam bed cradles the infant while the safety harness holds baby securely in place.
It elevates your baby 30 degrees, which is recommended by doctors* for babies with:
reflux
colic
colds or stuffiness
gas
ear infections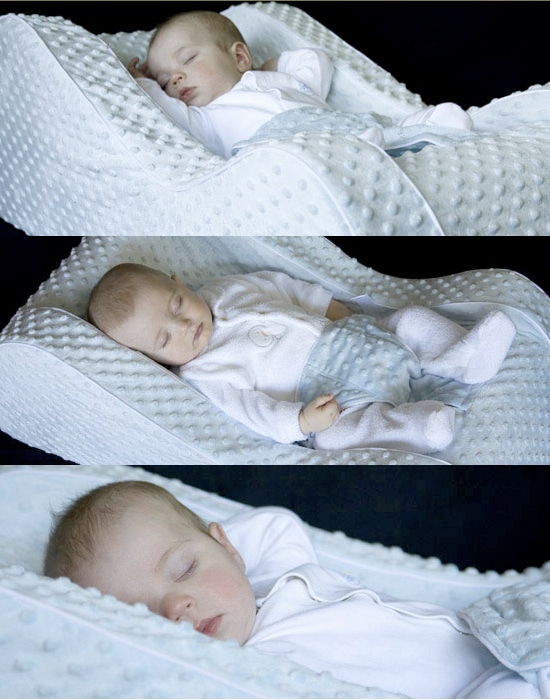 Additional facts:
There is no top end weight limit because the Nap Nanny is made with a very dense foam and has a large sturdy base. Your child will outgrow it in length before they will get too heavy for it. It is 32 inches long.
Only recommended for floor use.
3-point harness
Multiples Bonus – 10% discount given when ordering two or more units at one time.
$129 available in 4 colors.