The European Union Court of Justice has ruled that fathers can take breastfeeding leave, and short breaks from work to help feed a new baby, even when mothers work from home. This comes from a Spanish law that allows fathers to take short absences from work during the day when the mother is working to help care for the child.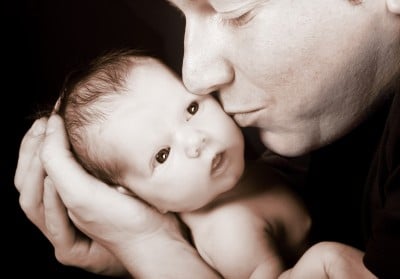 According to Spanish law, fathers are entitled to half-hour to a full-hour absence from work to help care for their children during the first nine months. These absences, called breastfeeding leave, had first only applied to fathers if the mother was working full-time outside of the home. The European top court, however, has declared that fathers deserve these breaks, no matter where the mother works.
The law was challenged by Pedro Manuel Roca Alvarez, who requested breastfeeding leave to help care for his child. He was denied because his wife works from home and is with the baby full time. Alvarez, however, wanted to be a part of the childcare also and took the law to the courts.
Not giving dads the same right as mums in this case "is liable to perpetuate a traditional distribution of the roles of men and women by keeping men in a role subsidiary to that of women in relation to the exercise of their parental duties," the court ruled.
The breastfeeding leave law was first put in place in 1900 to encourage more mothers to breastfeed. Over time, the law has expanded to include other options as well. Fathers can take these leaves to help care for their children, and bottle feeding has been included into the options. The court now says the time should be about connecting with the child and trying to balance work and family life. To deny that from fathers, the court ruled, would be "unjustified discrimination on grounds of sex." – Summer, staff writer
Related Articles:
---