Get ready for a thrilling transformation at the Haunted Mansion in Disneyland Resort. Next year, the iconic attraction will undergo an expansion that builds upon its captivating story and lore. The new enhanced experience will include a newly expanded outdoor queue and an all-new retail shop.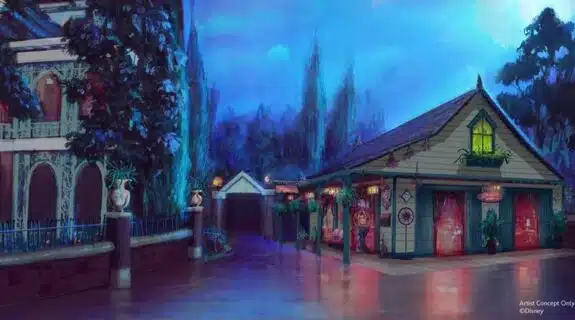 According to local legend, the Haunted Mansion was initially built by a prosperous sea captain. The dedicated staff of the mansion has faithfully maintained the haunting grounds. The expanded queue will now feature elements that connect to these captivating stories, including exquisite gardens inspired by characters like Master Gracey, Madame Leota, and the one-eyed cat.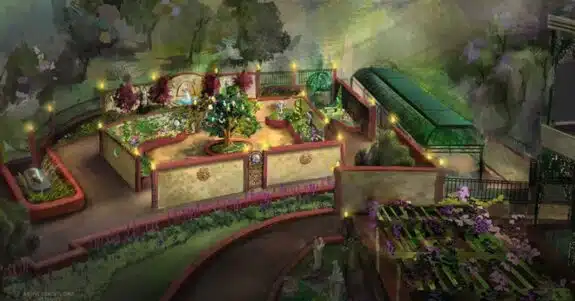 These unique gardens will showcase various elements such as water fountains, gazebos, themed statuary, and beautiful landscaping. Guests will even get a glimpse of the greenhouse where the mansion's groundskeepers grow their plants. Don't worry, the beloved pet cemetery and horse-drawn funeral hearse will still be there too.
But that's not all! Madame Leota's presence will extend beyond the mansion walls with the introduction of a brand-new retail shop. This standalone shop, located in Leota's carriage house, will provide an enchanting shopping experience.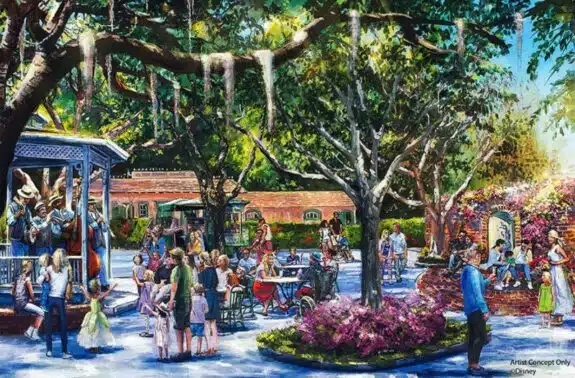 Additionally, improvements will be made to the plaza adjacent to Tiana's Palace. This historically significant area will be transformed into an elegant park-like setting, offering a comfortable place for guests to relax, enjoy live entertainment, and bask in the shade of new and historic trees.
Construction will begin in January 2024, and accessibility will be a priority. Guests with disabilities will benefit from a new elevator exit from the Haunted Mansion.
Related Articles: